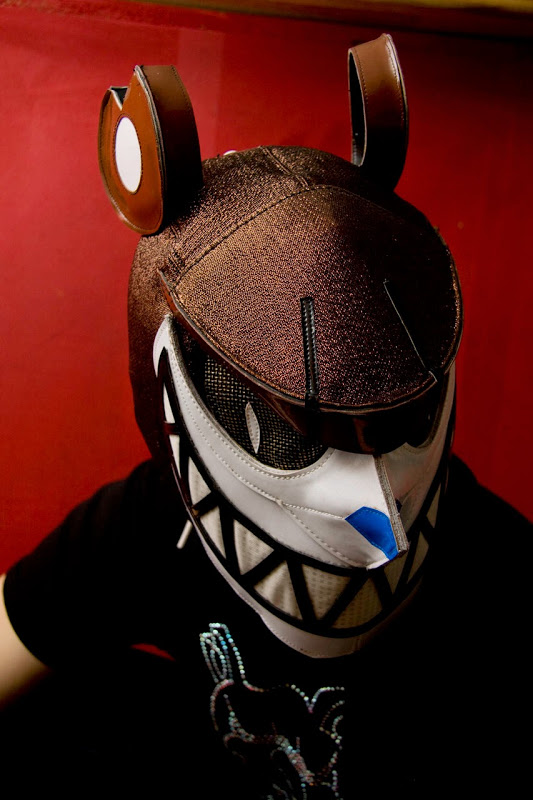 約10年某ゲーム会社にてキャラクターデザインを学び退社。
2001年よりフリーランスのフィギュアアーティストとして活動を開始。
日本のみならず、台湾、香港、シンガポール、アメリカなどで個展やサイン会などを開催。
「モンスターハンター」「STAR WARS」「ウルトラマン」「ウルトラセブン」
「TRANS FORMER」「AVP」「仮面ライダー」「ゴジラ」「パワーレンジャー」などの有名キャラクターとの
コラボレーションを果たし活動の幅を広げている。
2013年夏にはオリジナルキャラクターである、「MAO CATR」がBANDAIとのコラボレーションにより、
カプセルトイとして発売。その「MAO CATR」は、カプセルトイで、「ウルトラマン」、「ショッカー」
「ONE PIECE」とのコラボレーションを果たしている。
2014年公開の映画「劇場版 TIGER&BUNNY -The Rising-」では、主人公が身につける
「ぐったりタイガー」という小物デザインを担当し、エンドロールに名を連ねる。
2015年には念願であったHOTTOYSさんとMARVELのAvengers: Age of Ultronとのコラボレーションを果たすことに成功する。
2015年引き続きHOTTOYSさんとMARVEL ANT-MAN(MCU)とのコラボレーションを果たす。
2016年には、DCコミックのBATMAN vs SUPERMANとのコラボレーションを実現。
2018年再びBANDAIとのタッグにより、オリジナルキャラクターの「Hitch Bear®」がカプセルトイとしてリリース
2019年にはMARVEL COMIC版のスパイダーマン、ベノム、アイアンマンとのコラボで
レトロコミックマーベルのリデザインを担当、BANDAIからカプセルトイでリリース。
2019年BANDAI社とのプロジェクトで機動戦士ガンダムのデザイナーの大河原邦夫氏の干支をモチーフにした干支ガンダムのディフォルメデザインを担当し、コラボ商品発売。
2020年BANDAI社とのプロジェクトで機動戦士ガンダムRX78-2のディフォルメデザインを担当し、コラボ商品発売。
2020年、30周年記念のバックトゥーザフューチャーとのコラボ商品を販売予定。
更にいろいろなプロジェクトが進行中。
TOUMA had worked at a video game company for 10 years as a character designer.
He became a freelance figure artist since 2001 and had solo exhibitions and sign events not only in Japan,
but also in Taiwan, Hong Kong, Singapore and America.
He has collaborated with many major characters such as MONSTER HUNTER,
STAR WARS, ULTRAMAN, ULTRA SEVEN, TRANS FORMER2 MOVIE, TRANS FORMER3 MOVIE,
TRANS FORMER4 MOVIE, TRANS FORMER G1, AVP, MASKED RIDER, GODZILLA and
POWER RANGERS.
In the summer of 2013, the original character "MAO CATR" was released as a capsule toy in collaboration with BANDAI.
The "MAO CATR" is a capsule toy in collaboration with "Ultraman", "Shocker" and "ONE PIECE".
In the 2014 movie "TIGER&BUNNY -The Rising-," the main character wears
He designed a small item called "Gurugu Tiger" that was named in the end rolls.
In 2015, he was able to fulfill his long awaited collaboration with HOTTOYS and MARVEL's Avengers: Age of Ultron.
The collaboration with HOTTOYS and MARVEL ANT-MAN (MCU) will continue in 2015.
In 2016, he collaborated with DC Comics' BATMAN vs. SUPERMAN.
In 2018, the original character "Hitch BearR" will be released as a capsule toy in partnership with BANDAI once again!
In 2019, the MARVEL COMIC version of Spider-Man, Venom and Iron Man will collaborate
Responsible for the redesign of the retro comic Marvel, released in capsule toys from BANDAI.
In a project with BANDAI in 2019, Kunio Ohgawara, the designer of Mobile Suit Gundam, was responsible for the deformed design of the zodiac sign of the Chinese zodiac, and released a collaboration product.
Mobile Suit Gundam RX78-2 in a project with BANDAI company in 2020 Take charge of deformed design and release of collaboration products.
In 2020, the company will be selling collaborative products with Back to the Future for its 30th anniversary.
There are many more projects in progress.
Various projects are underway.