来年2021年は、TOUMAとして活動を始めて20周年の年になります。(何度も書いてます。すみません)
原点回帰として、ナックルベアのデザインラインを踏襲したキャラクターをデザインし、ソフビ化しました。
末端肥大の大きな拳、曲線と鋭角なエッジの融合、食いしばったギザギザの歯、脚の小ささ、等々
そして、ナックルベアにはなかった、身体のS字曲線。形の流れと力強さ、存在感を意識してデザインしたドラゴンです。
そして、日本らしさにもこだわり、尻尾を妖怪などで見られる二又の尻尾などを取り入れています。
顏も犬っぽい要素を入れてデザインしています。当初は耳は垂れ下がっていて、より犬感があったのですが、
金型屋さんにその形状だと抜くことができませんと却下されたので、上へピンと伸ばした形状にしております。若干犬っぽさが消えてしまいました。
ナックルベアを彷彿とするキャラクターになったかと思います。
今年は異例なことばかり起こっていて、台北のTTFは10月開催から11月開催へなり、海外からの作家は現地へ行って販売することが出来ません。
アメリカのDCONはオンライン開催になり、参加はするものの時差の関係もあり、ライブ配信などが難しいのと、
アメリカへEMSで荷物を送ることが出来ない状態など様々な問題点もありますが、参加することに意義があると信じて参加をしております。
今までに経験したこともなかったような状況ですが、来年の20周年に向けて活動を頑張っていきたいと思っておりますので、
気に入った作品がありましたら是非注文して、作家に活動資金を送って応援お願い致します。
【English】
Next year, 2021, will be the 20th anniversary of our work as TOUMA. (I've written about it many times. Sorry.)
As a return to the original design line of Knucklebear, the character was designed and made into a soft vinyl figure.
Large fists with enlarged ends, a fusion of curves and sharp edges, clenched jagged teeth, small legs, etc.
And the S-curve of the body, which was not present in Knuckle Bear. This dragon is designed with the flow of its shape, strength, and presence in mind.
The tail has a two-pronged tail, which can be seen in yokai and other monsters, to give it a Japanese feel.
The face of the dragon was also designed with dog-like elements. In the beginning, the ears were drooping, which gave the impression of a dog, but
The mold maker rejected it because he said he couldn't pull it out in that shape, so I made it into a shape that stretched upward. So I made it with the pinned-up shape.
I think he has become a character reminiscent of a knuckle bear.
This year, the Taipei TTF has been moved from October to November, and artists from abroad are not allowed to go there to sell their wares.
DCON in the U.S. will be held online, and although I will be able to attend, the time difference will make it difficult for me to live stream the event and
Although there are various problems, such as not being able to send packages to the United States by EMS, I believe that it is worthwhile to participate in this project.
We have never experienced a situation like this before, but we will do our best for next year's 20th anniversary, so
If you see a piece you like, please support the artist by ordering it and sending funds to the artist.
HOUNDDRAGONS 1st SPINEL DRAGON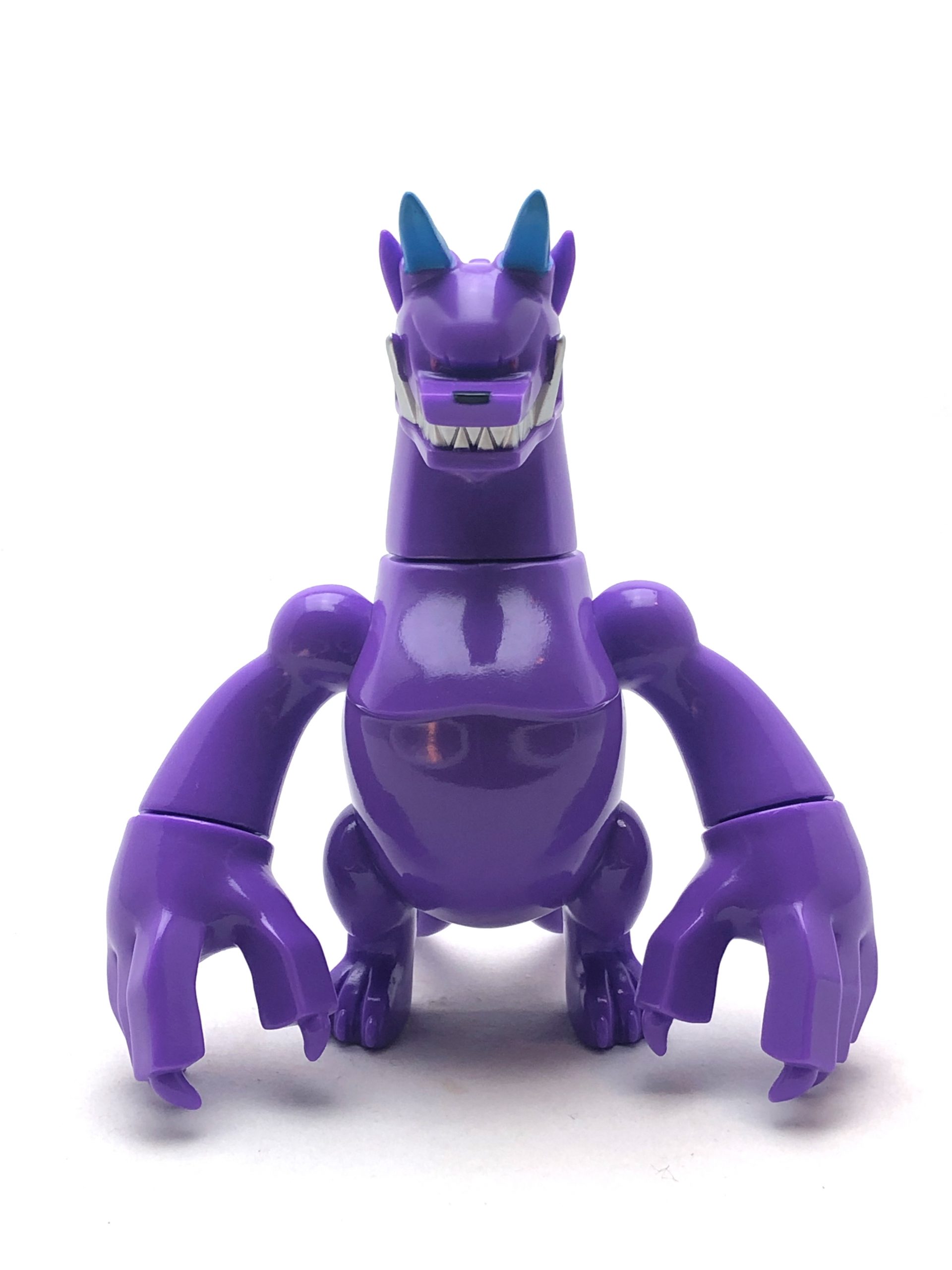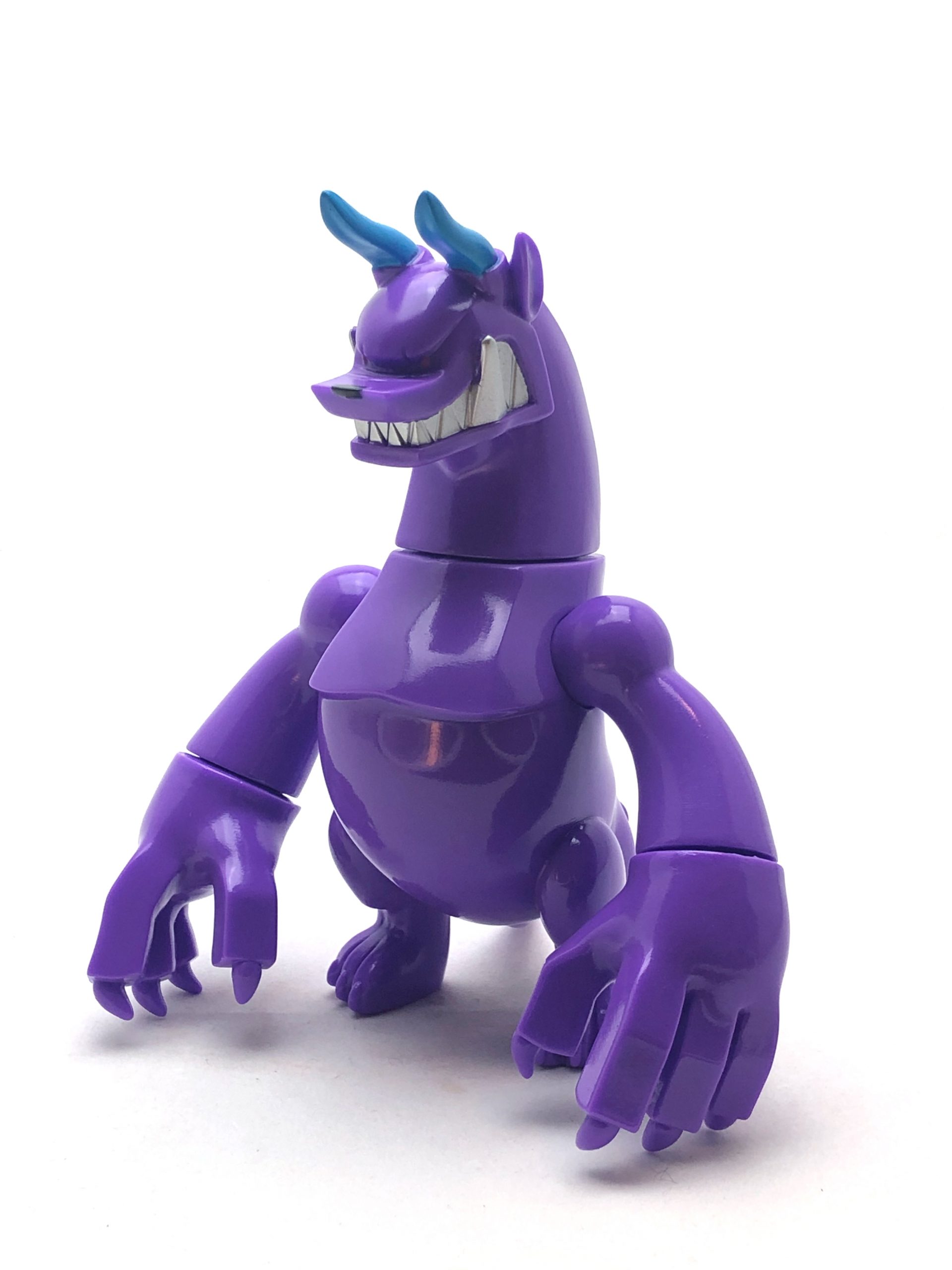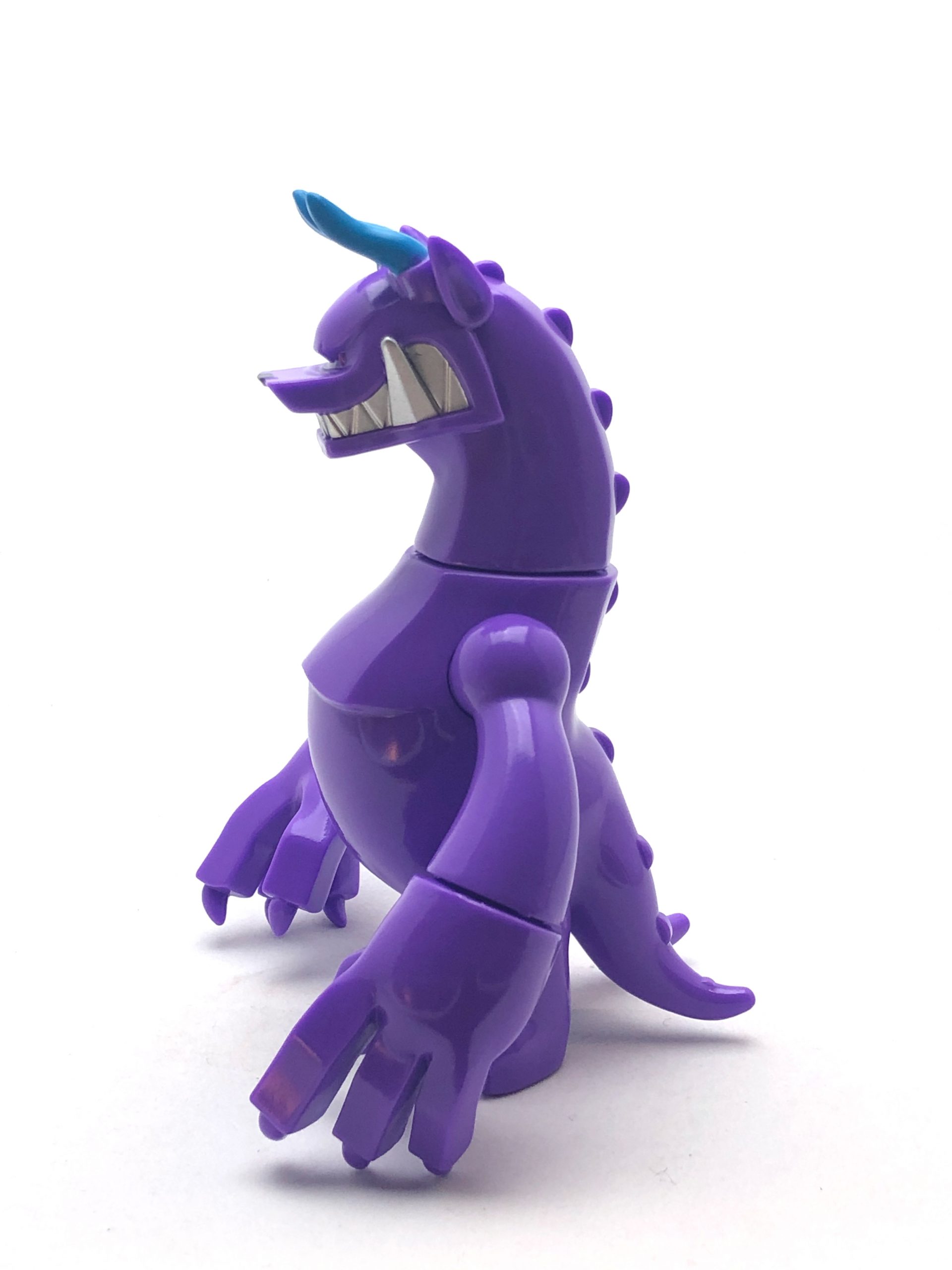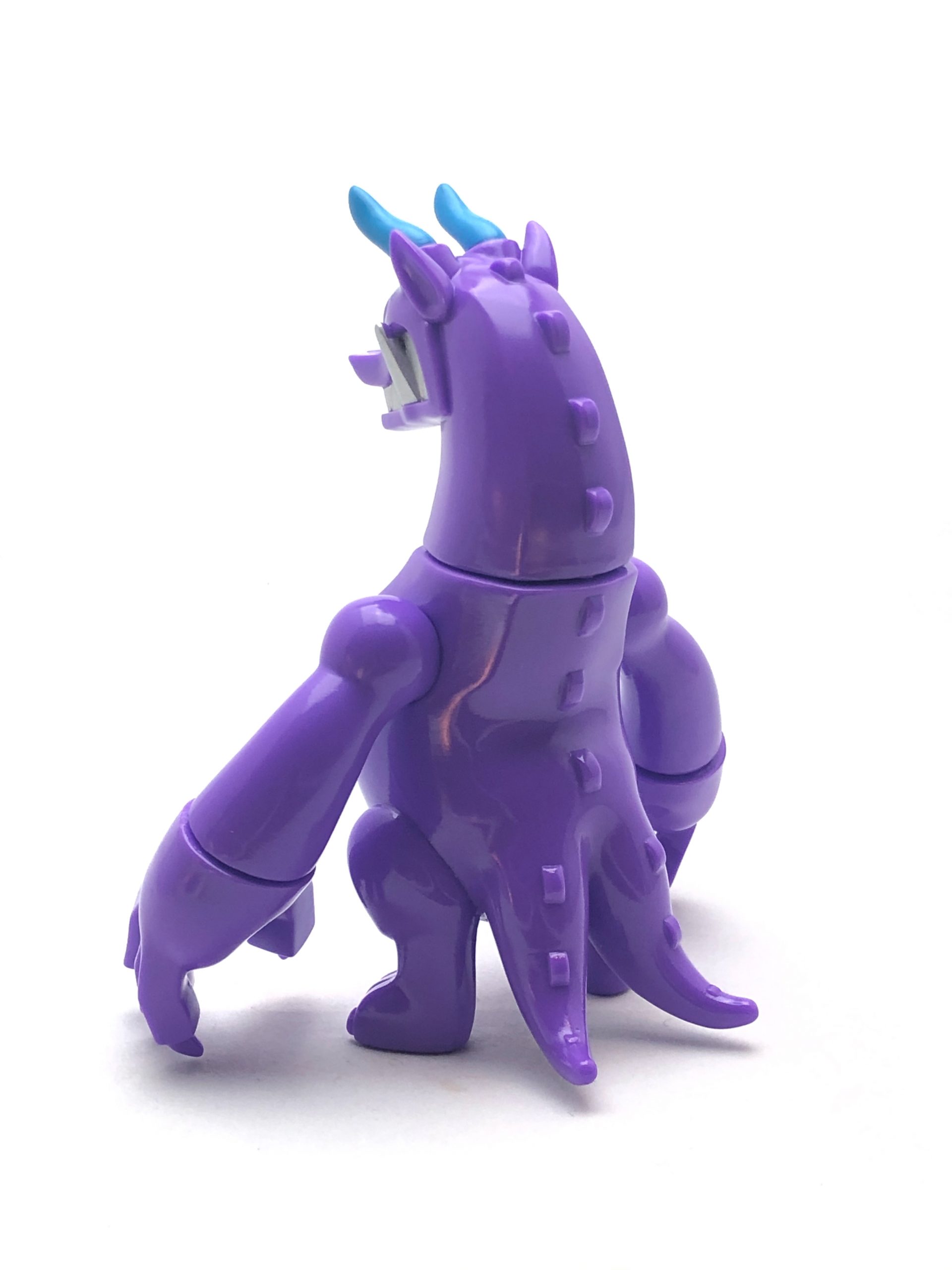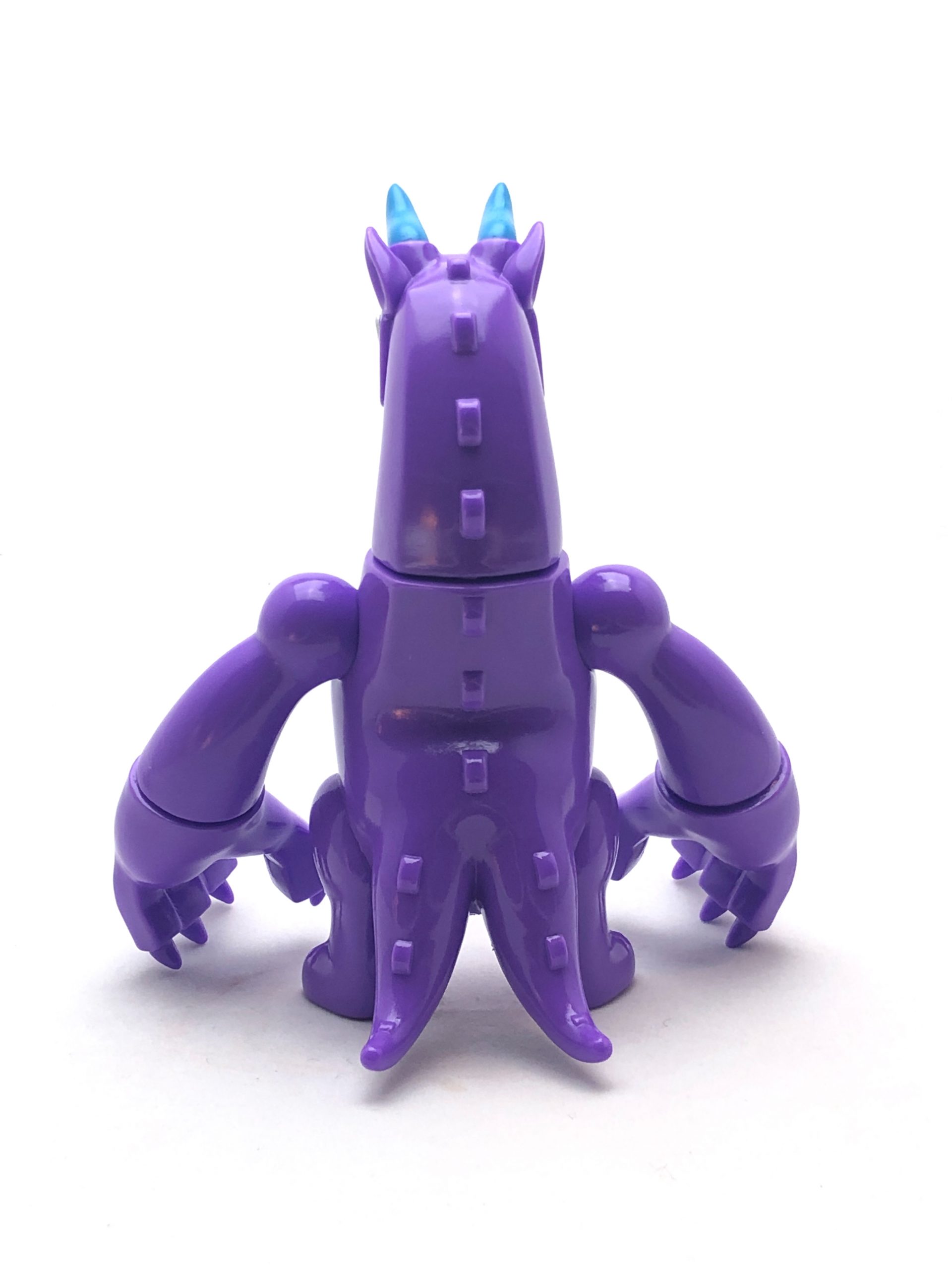 キン肉マンコラボなどで使用している紫を第一弾として使ってみました。
紫と青と黒と銀で配色したのがこの1stモデルになります。このHOUNDDRAGONSは宝石から名前をつけられているという設定で、
SPINELという宝石の名前がついています。
【English】
I used the purple color used in the Kinnikuman collaboration as the first model.
This 1st model was designed with purple, blue, black and silver. This HOUNDDRAGONS is named after a jewel.
It's named after the gemstone SPINEL.
HOUNDDRAGONS 2nd OPAL DRAGON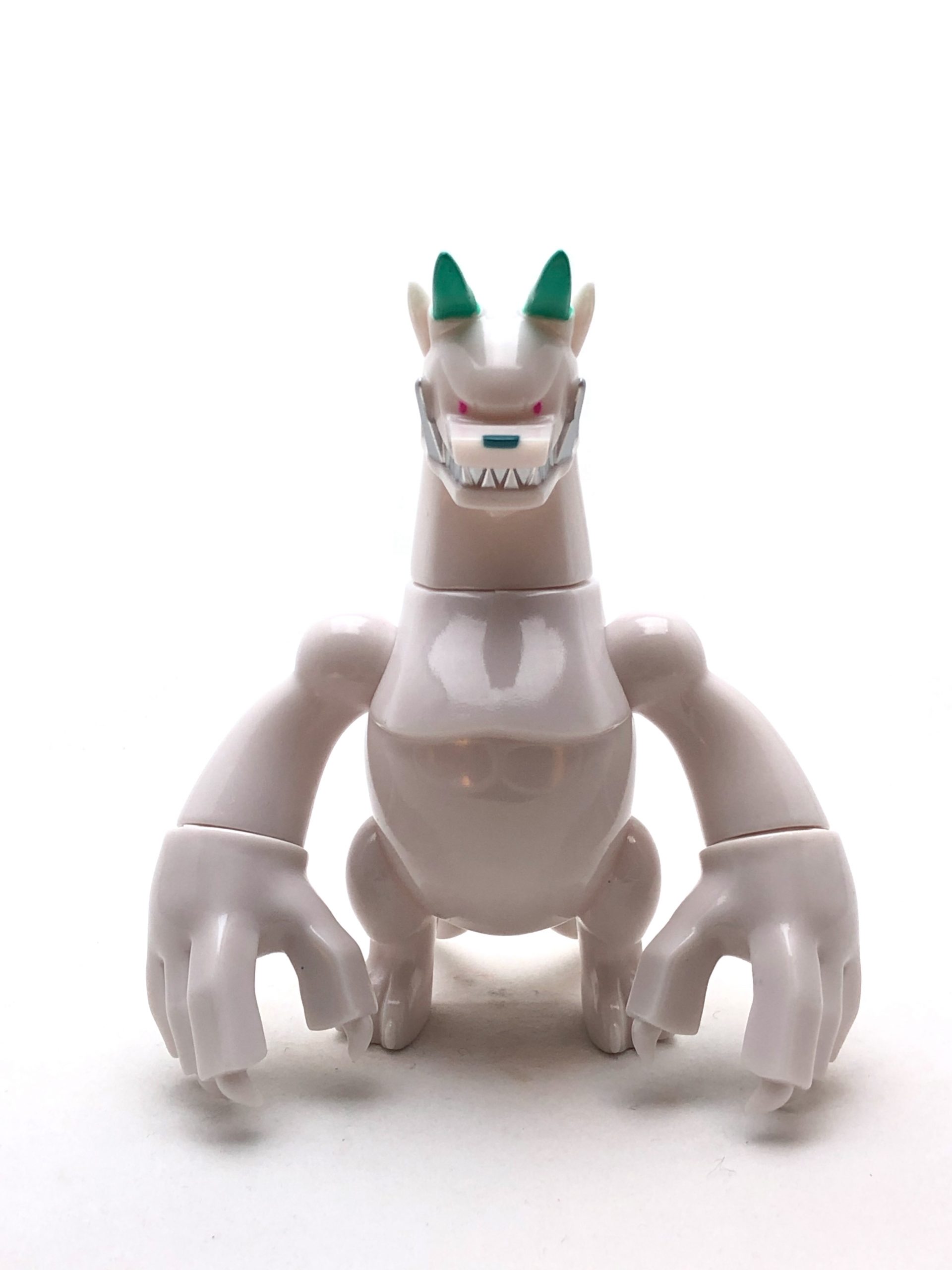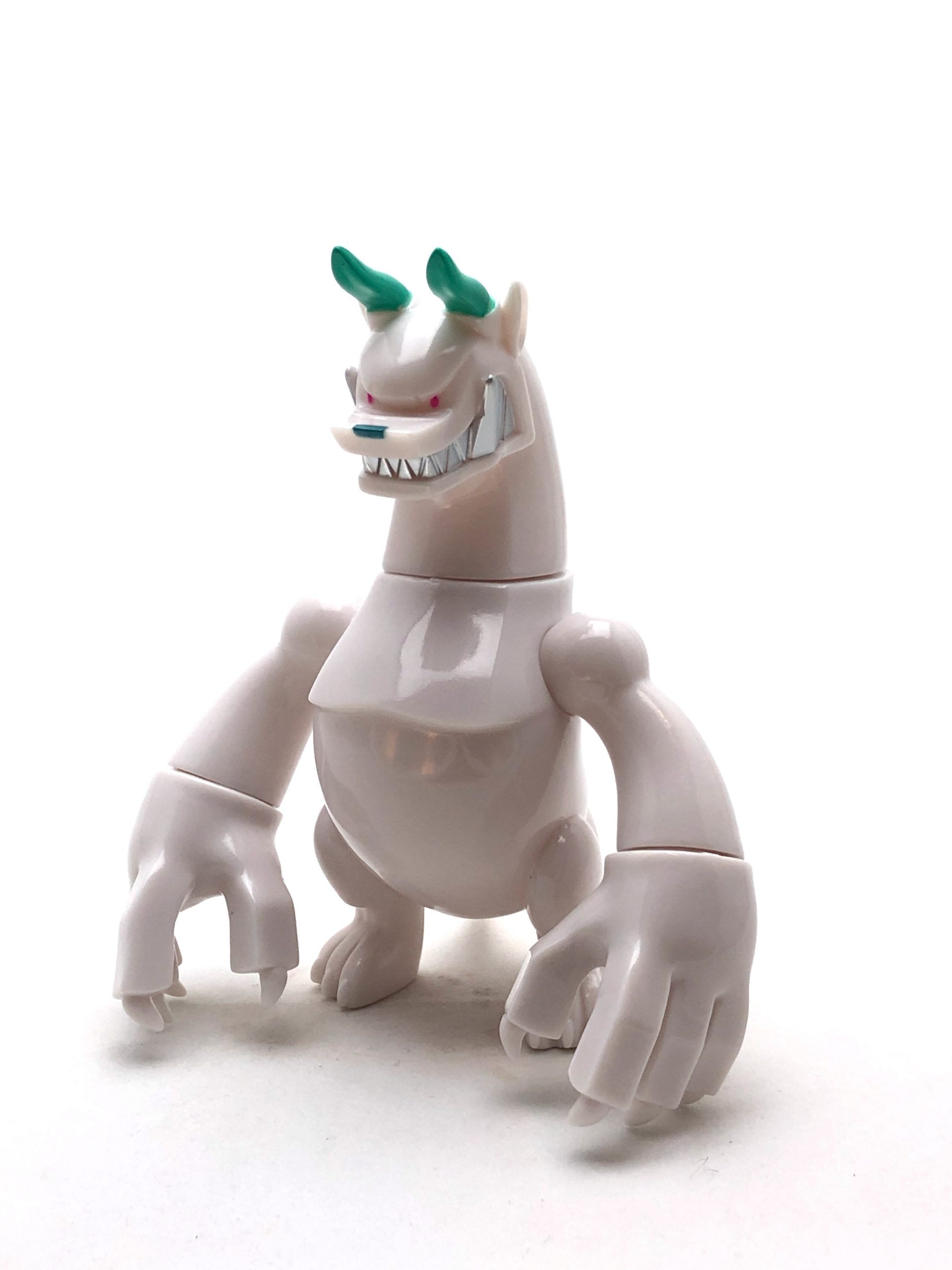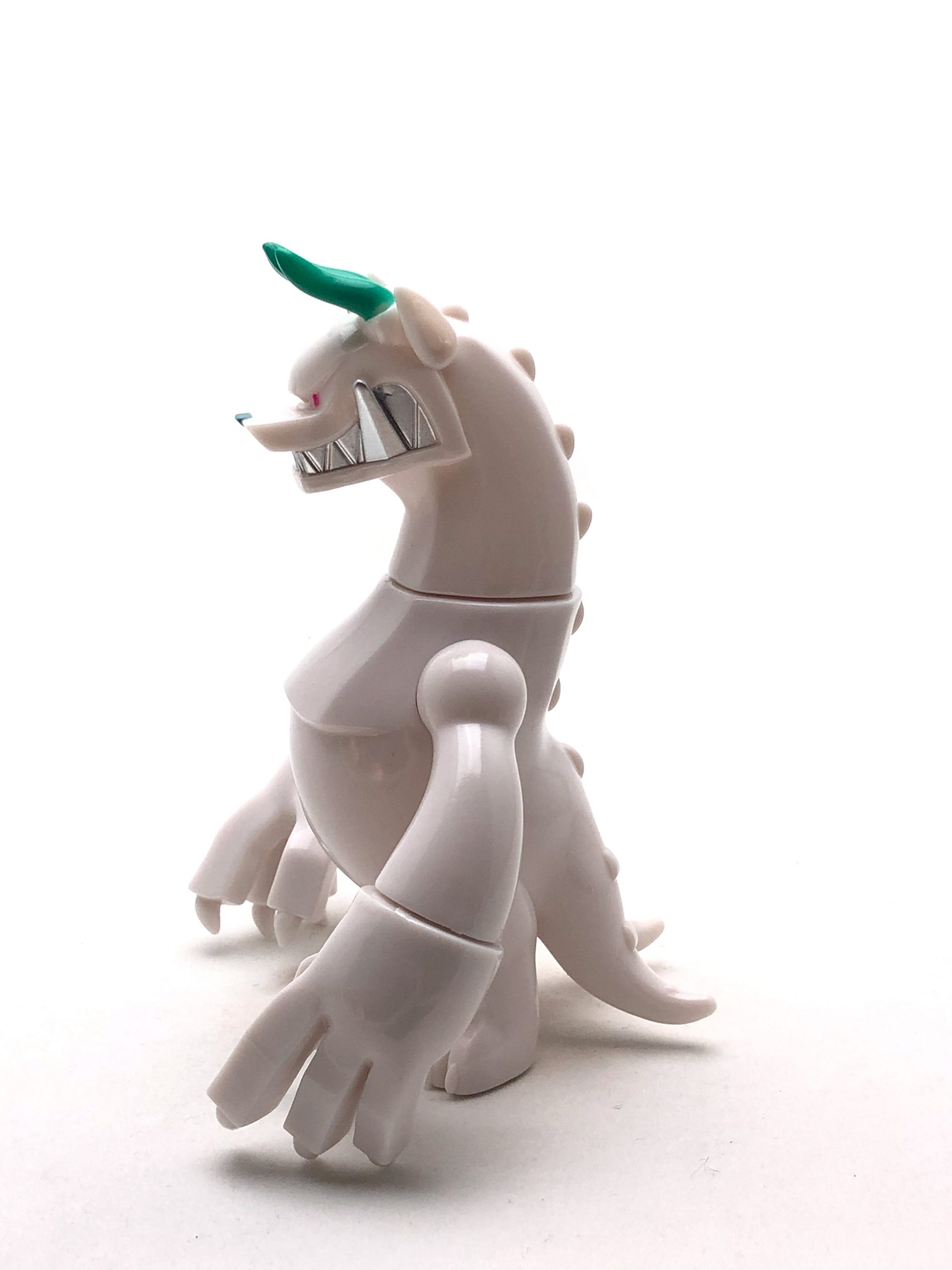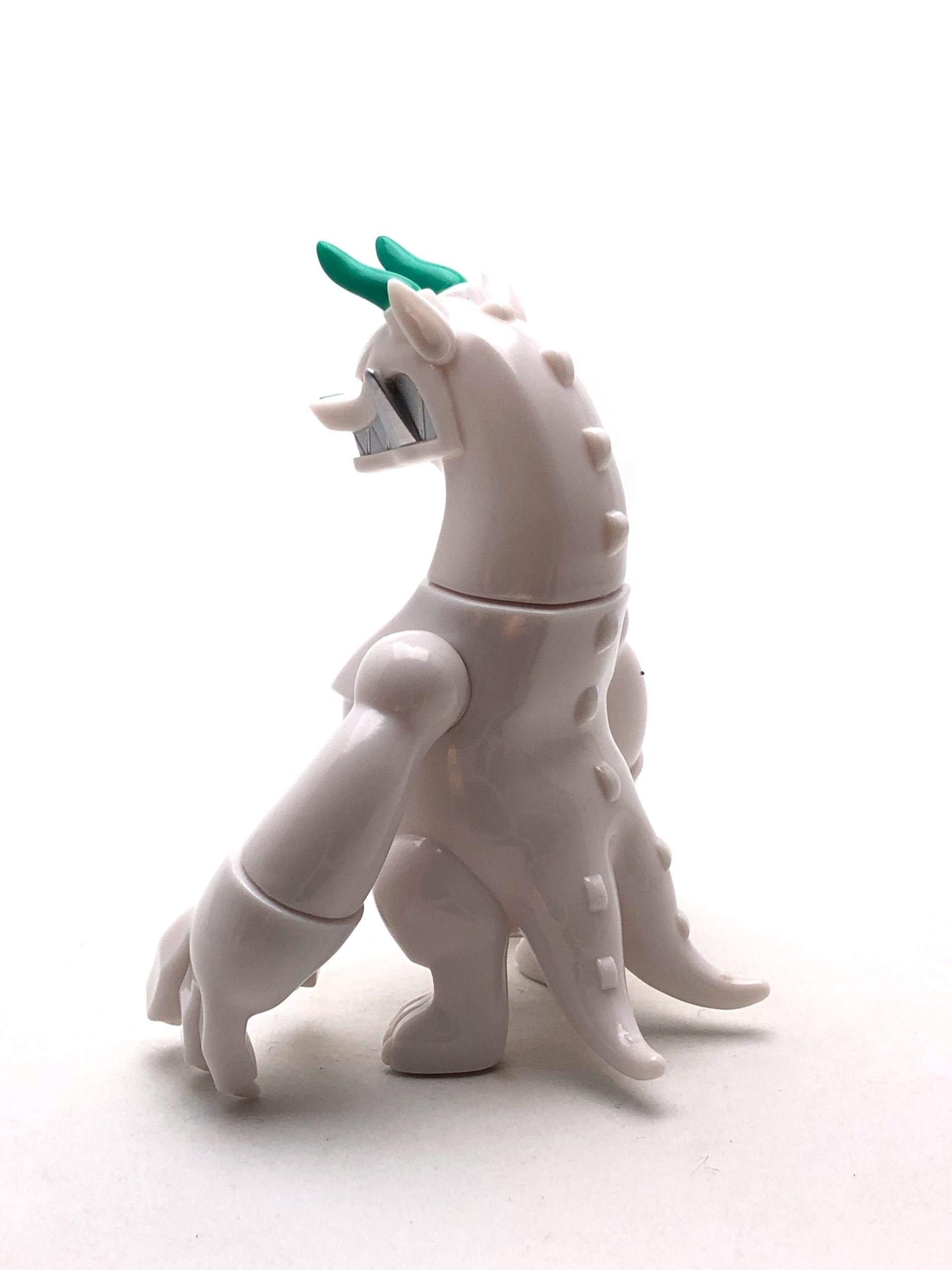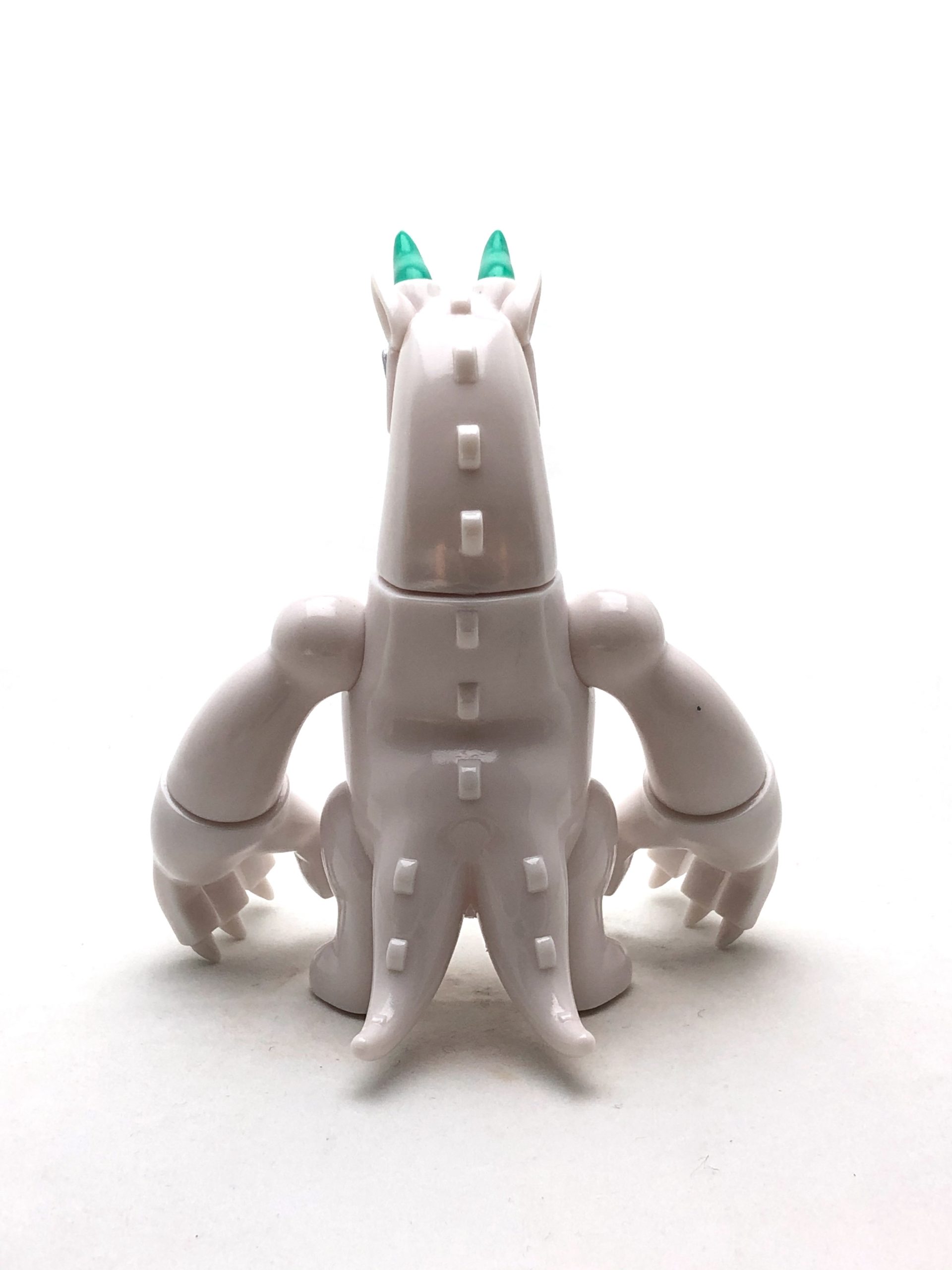 少し柔らかな感じの白を基調として緑とピンクと銀で配色した2ndモデルになります。
同じく宝石のOPALから名前がつけられているDragonです。
アメリカではメジャーなアイテムのPINSも制作しました。
【English】
This will be the 2nd model with a slightly soft white base color, green, pink and silver.
It is the Dragon, which is named after OPAL, which is also a gemstone.
We also made PINS, a major item in the US.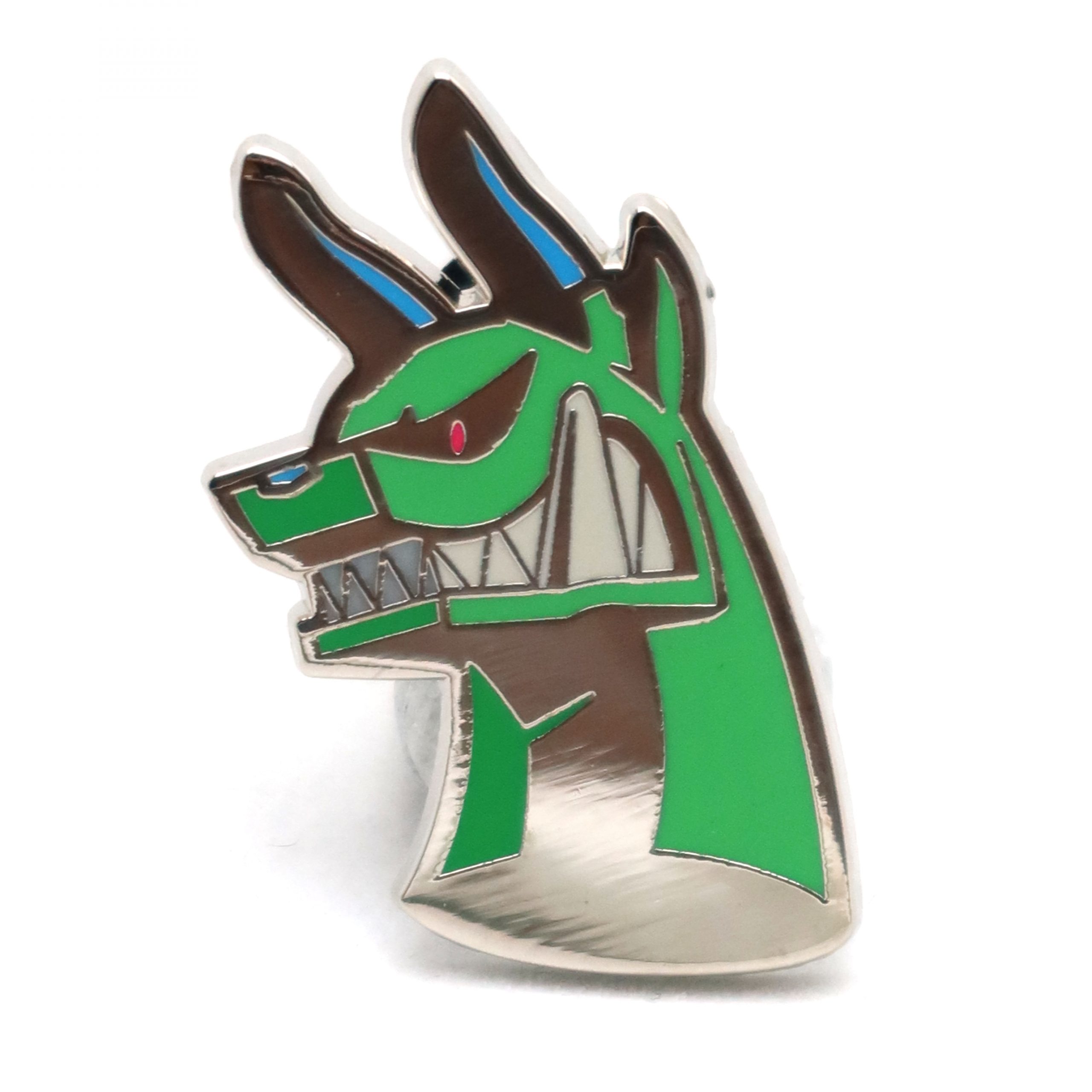 4㎝と少し大きいサイズではありますが、鏡面仕上げのようなSilver部分の輝きが格好良い感じで仕上がっております。
ソフビやPINSの発売は、11月13日の金曜日を予定しています。
InstagramやTwitterなどでも告知いたしますのでチェックの方よろしくお願い致します。
また、Twitterの投稿などをSNSで拡散して頂けると大変助かります。よろしくお願い致します。
【English】
The size is a little big at 4cm, but the shine of the silver part, which is like a mirror finish, gives it a cool look.
It will be available at Sofubi and PINS on Friday, November 13th.
We will also announce the launch on Instagram and Twitter, so please check back soon! Thank you for your cooperation.
Also, it would be very helpful if you could spread the word on social networking sites such as Twitter. Thank you for your support.