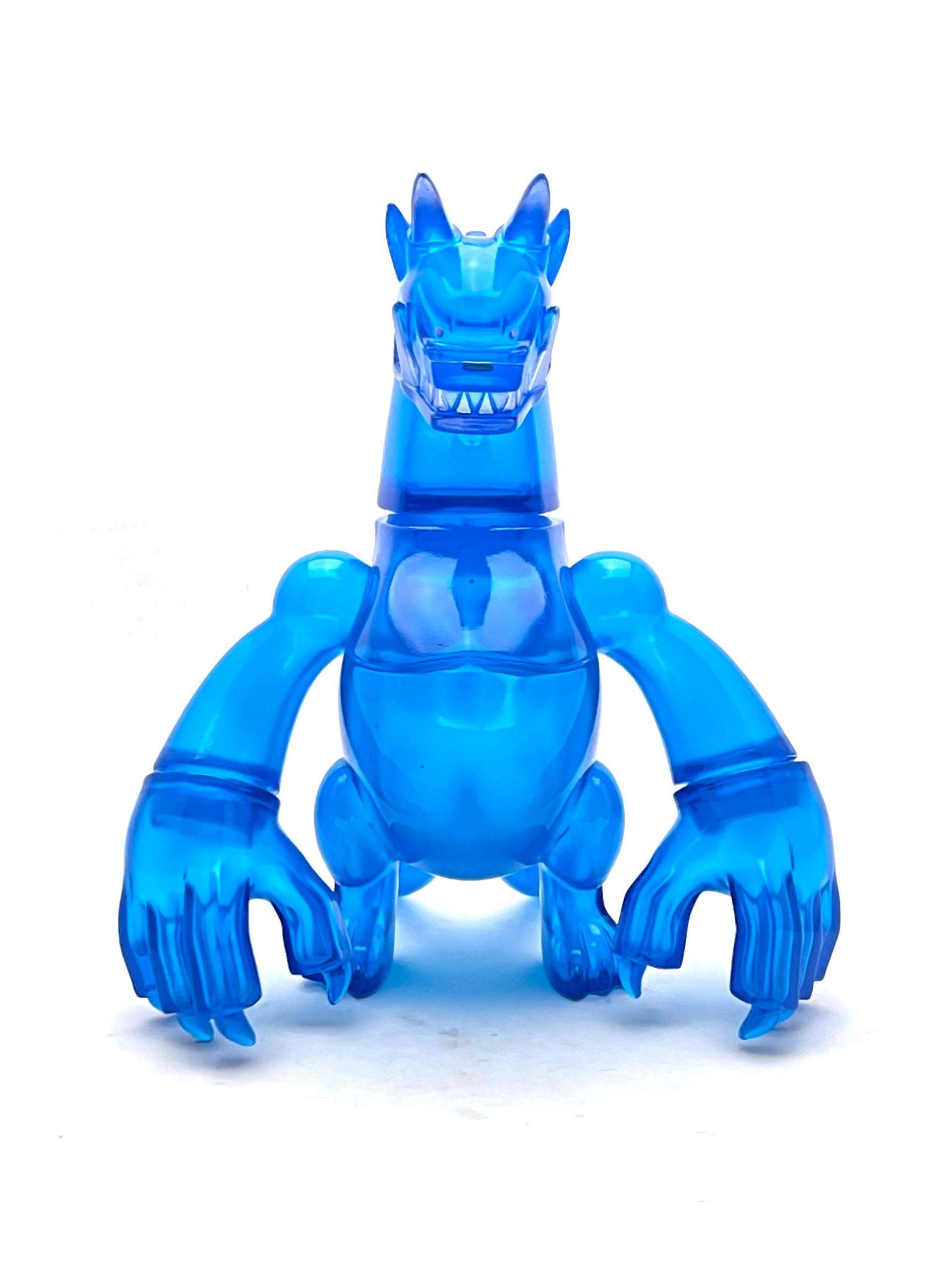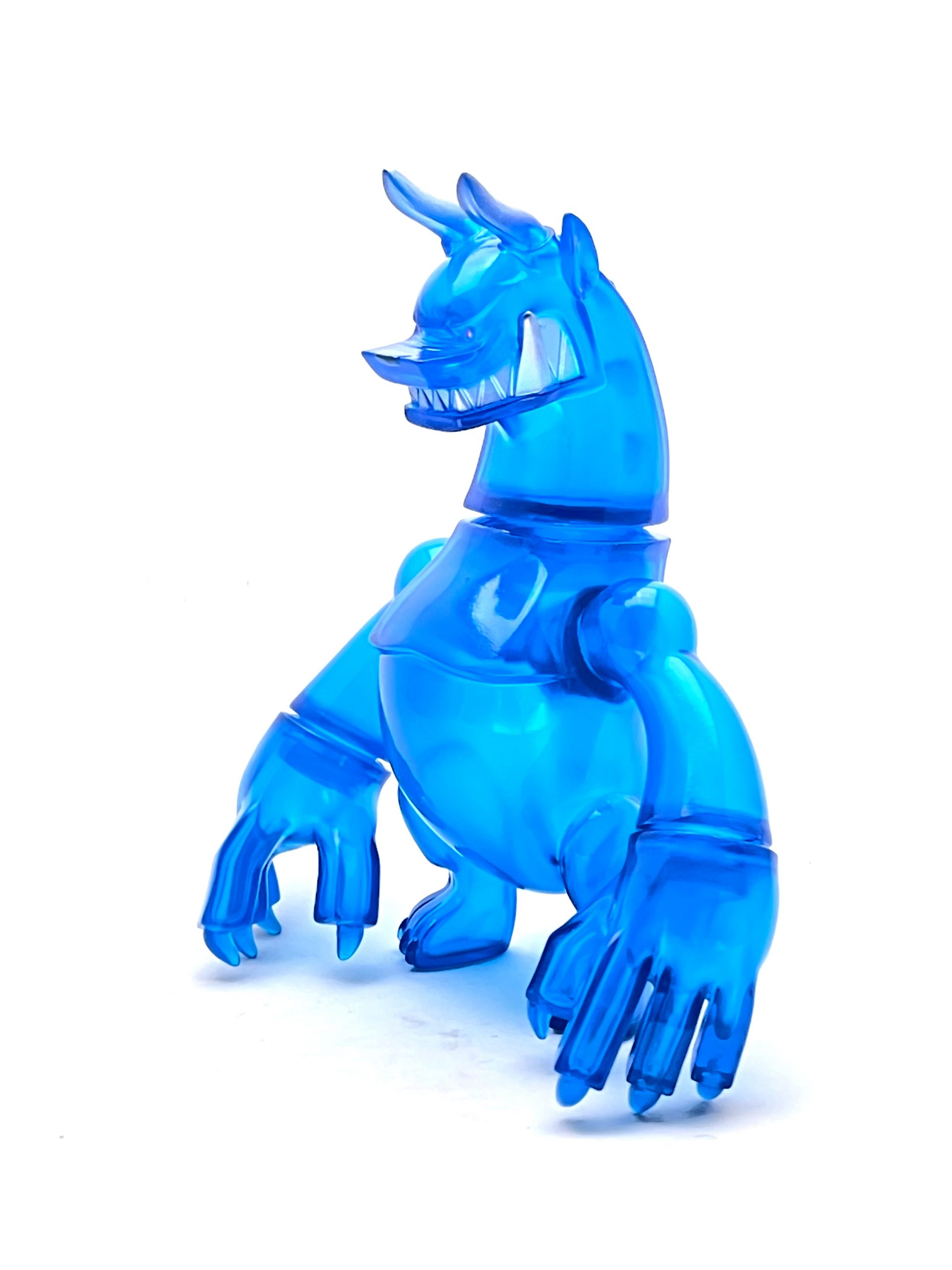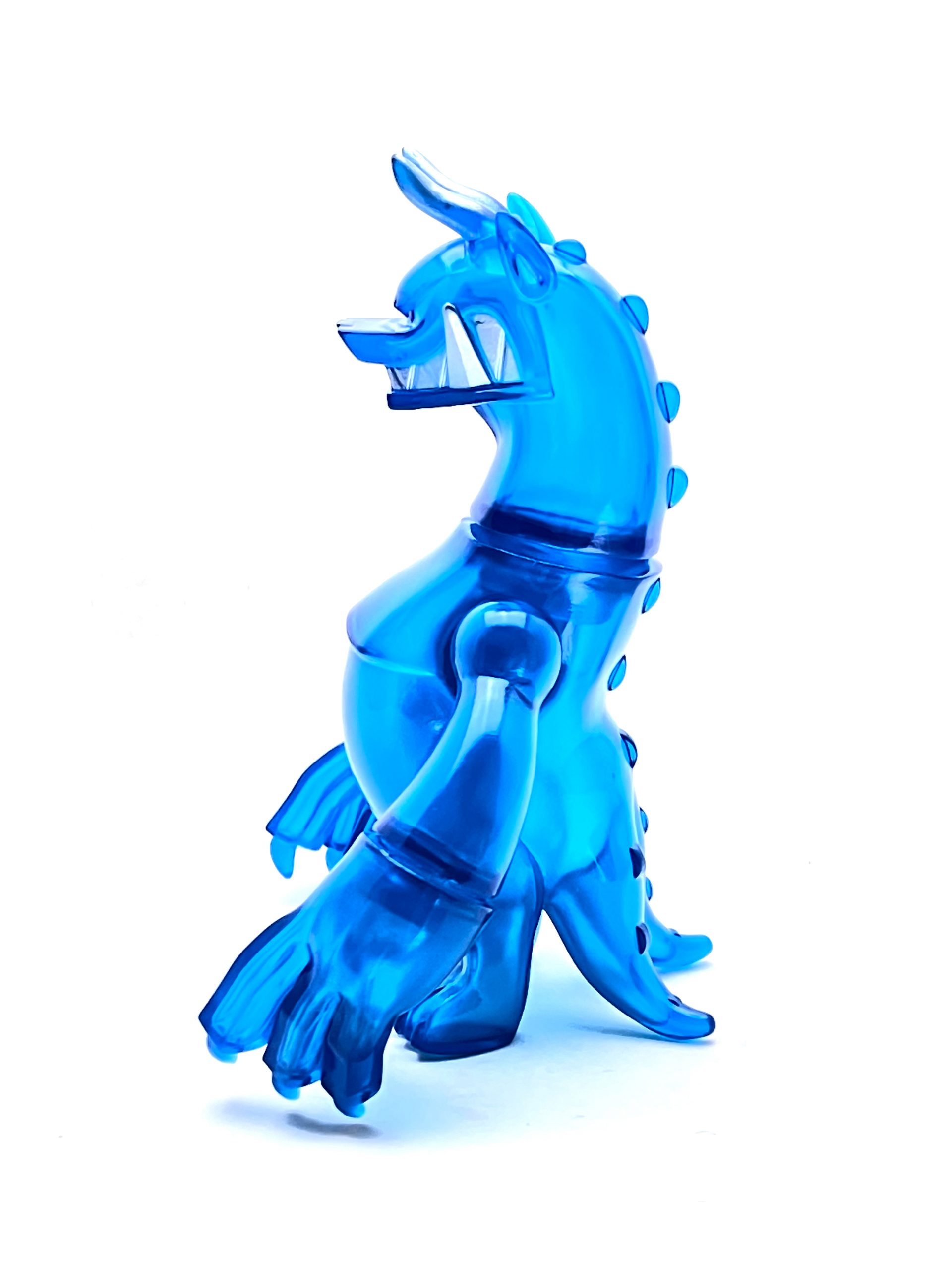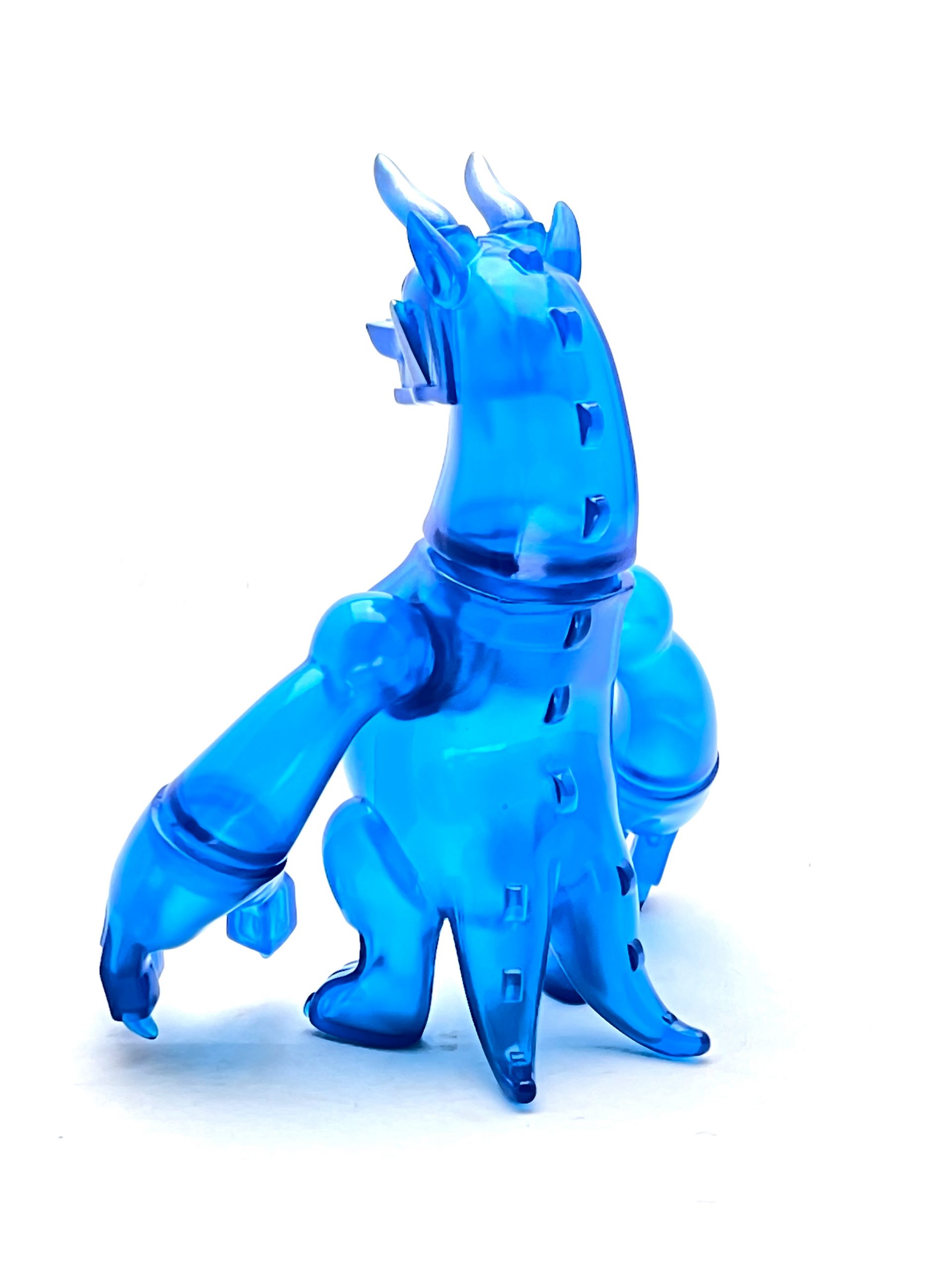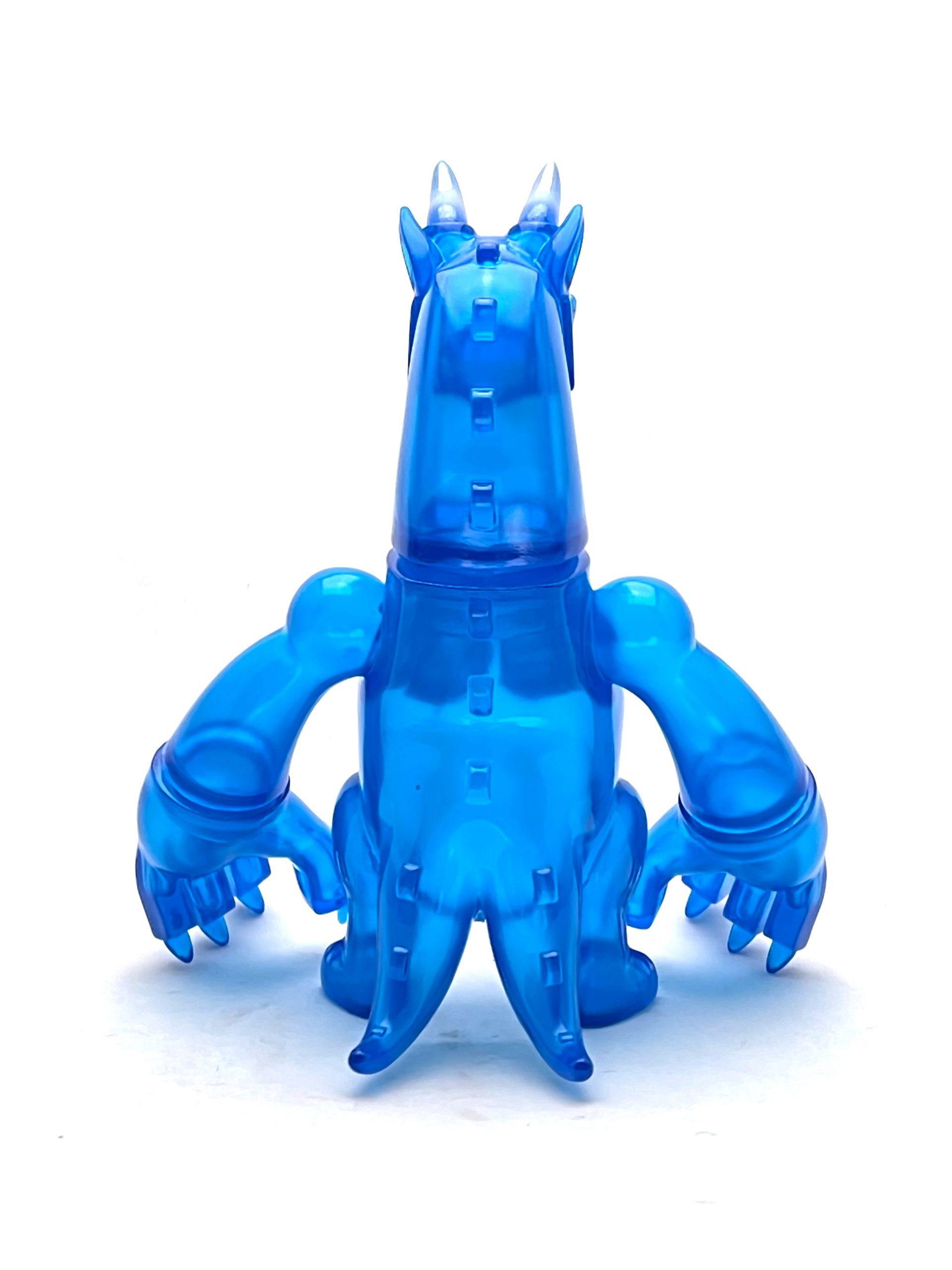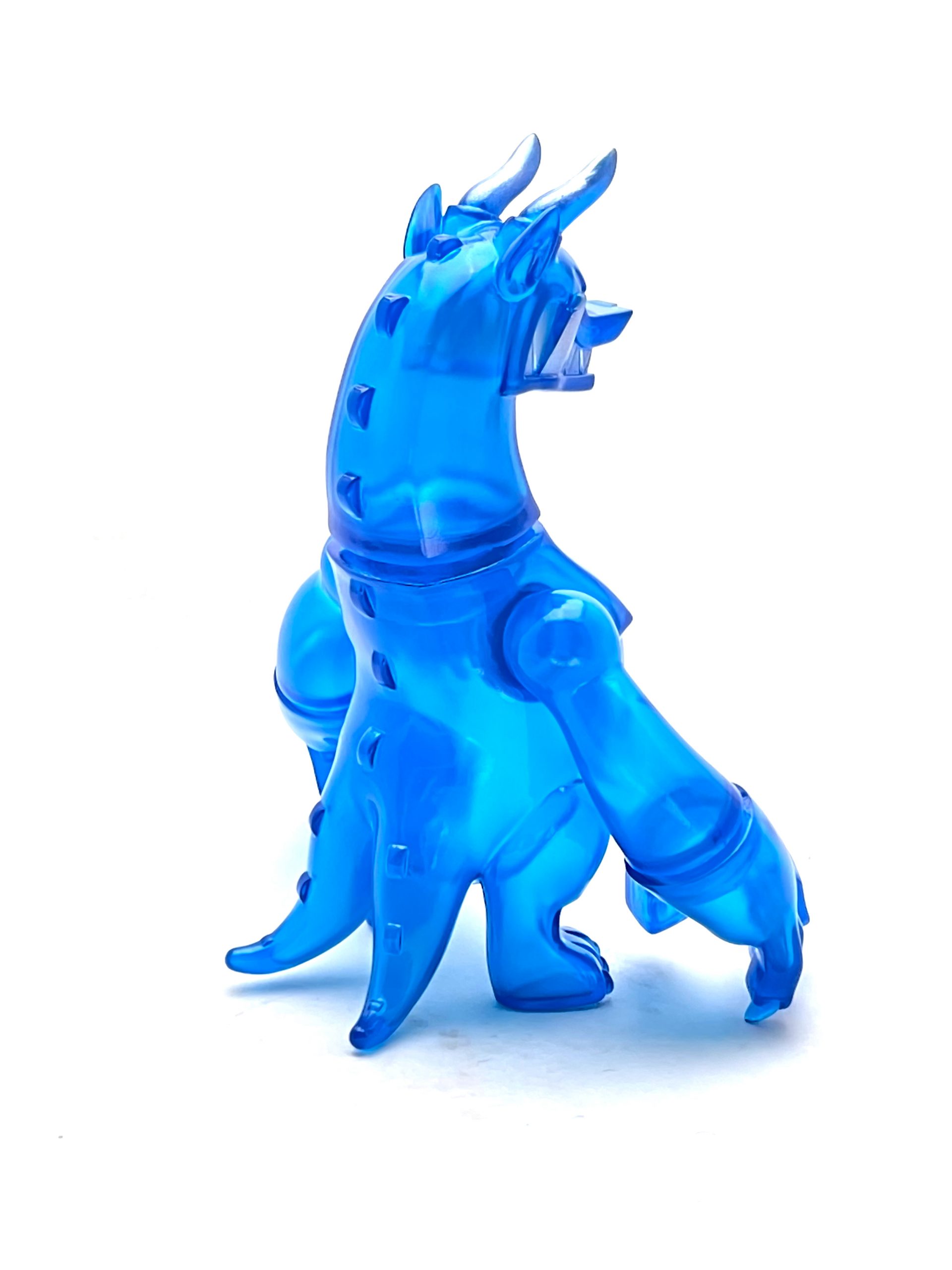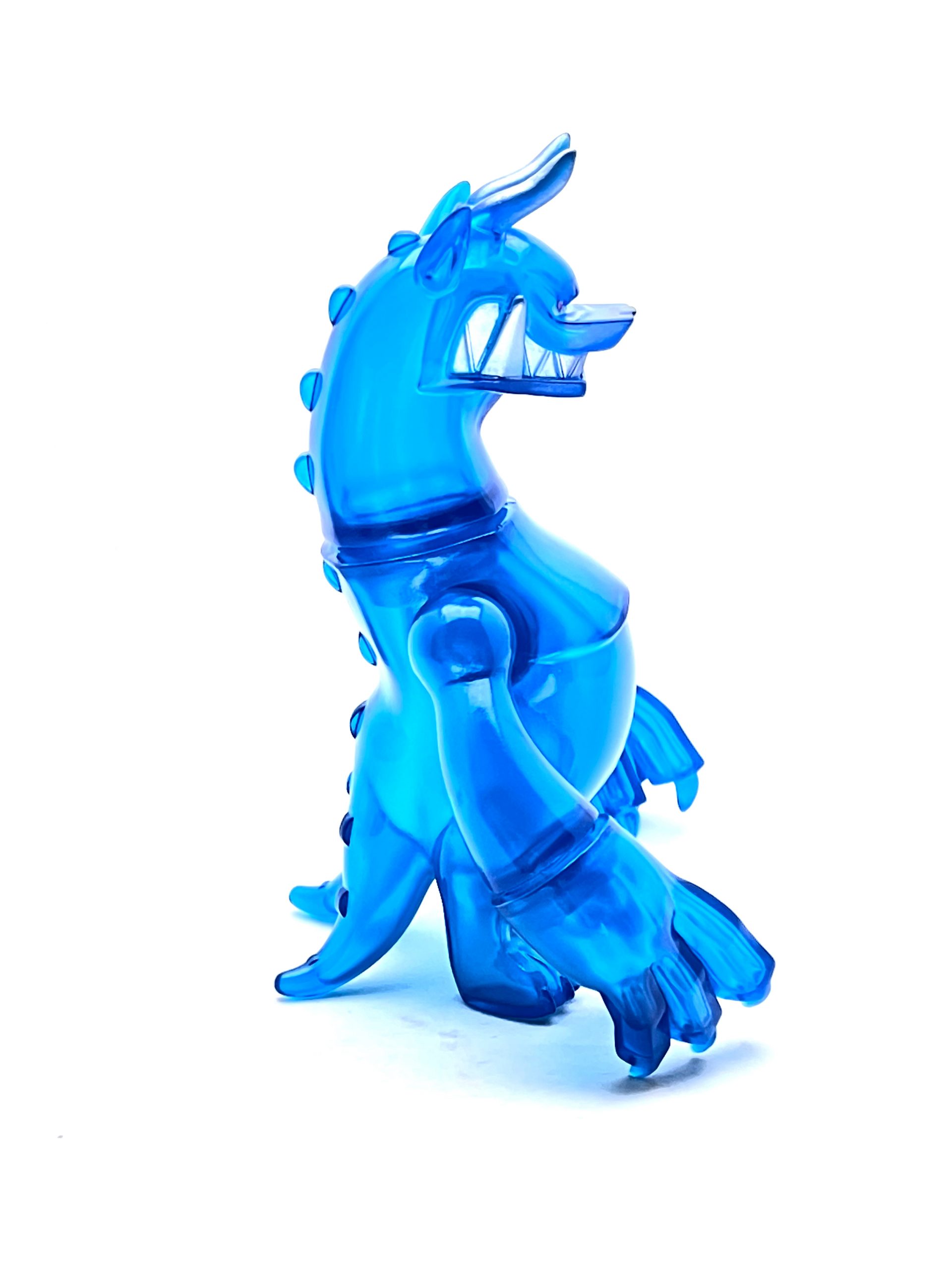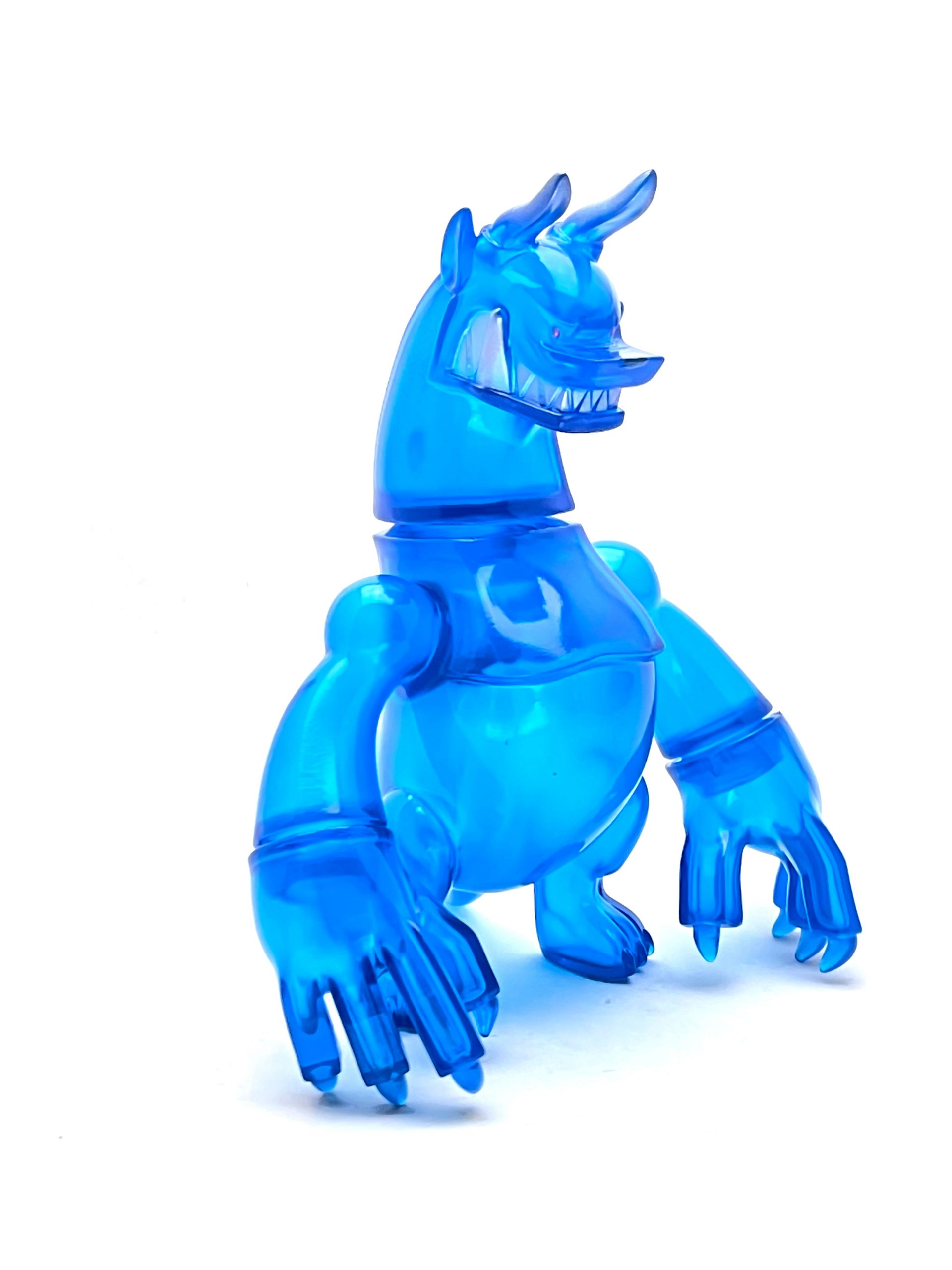 HOUNDDRAGONSは、体表の色で名前を付けられているという設定にしています。
(村人か何かがHOUNDDRAGONSを発見すると身体の色をみて名称を付けているみたいな感じ)
今回の3rdカラーはとびっきり澄んだクリアーブルーの変種体で、サファイヤという名称をつけられたドラゴンという設定です。
ClearBlueの成形品が余りにも綺麗だったので(公房さんありがとうございます)
このClearBlueを活かした配色にしようと考えて塗装を行いました。
そして、組み立ても自信で行いました。
角は紫がかった銀色で塗装をしました。
目は蛍光ピンクっぽいメタリックカラーで塗装を行いました。
鼻は濃いブルーです。
角をもっとビビットなピンクにしようと思ったのですが、ピンクが強すぎるよりは、
青系統でまとめた方がこの成型色の良さが出るのではと思ってこの配色にしました。
ソフビの方は、パッケージングも完了して、2021年の1月初旬にはアメリカへ発送を行い、
アメリカでの販売を行うタイミングで日本では抽選販売を行う予定です。
【English】
HOUNDDRAGONS are named by the color of their body surface.
(It's like when a villager or something finds HOUNDDRAGONS, they name them by the color of their body.
This time, the 3rd color is a clear blue variant of the dragon, and it is named Sapphire.
Since the ClearBlue molded parts were so beautiful (thank you, Kobo!)
I decided to paint it in a color scheme that would make the most of the ClearBlue color.
I also assembled it by myself.
The horns were painted with a purplish silver color.
The eyes were painted in a fluorescent pinkish metallic color.
The nose is a dark blue.
I was going to make the horns more vivid pink, but I thought it would be better to keep them blue rather than too pink.
I thought the horns would be more vivid pink, but rather than having too much pink, I thought a blue color scheme would bring out the best of this molding color.
As for the soft vinyl, the packaging has been completed and will be shipped to the US in early January 2021.
We plan to hold a lottery sale in Japan at the same time as the sales in the US.