To all residents of Taiwan
I'd like to report about the works sold at PlayToysForever's "TOUMA TROOPER ANOTHER MISSION" which was held until the 4th of this month.
It seems that all my works have been sold out, except for canvas pictures and PINS.
It seems that all the other works have been sold out, but other artists' works will continue to be sold at PlayToysForever.
However, PlayToysForever will continue to sell the works of other artists, and we hope that you will consider purchasing some of their works.
In particular, please take care of my daughter's first soft vinyl piece, Ben!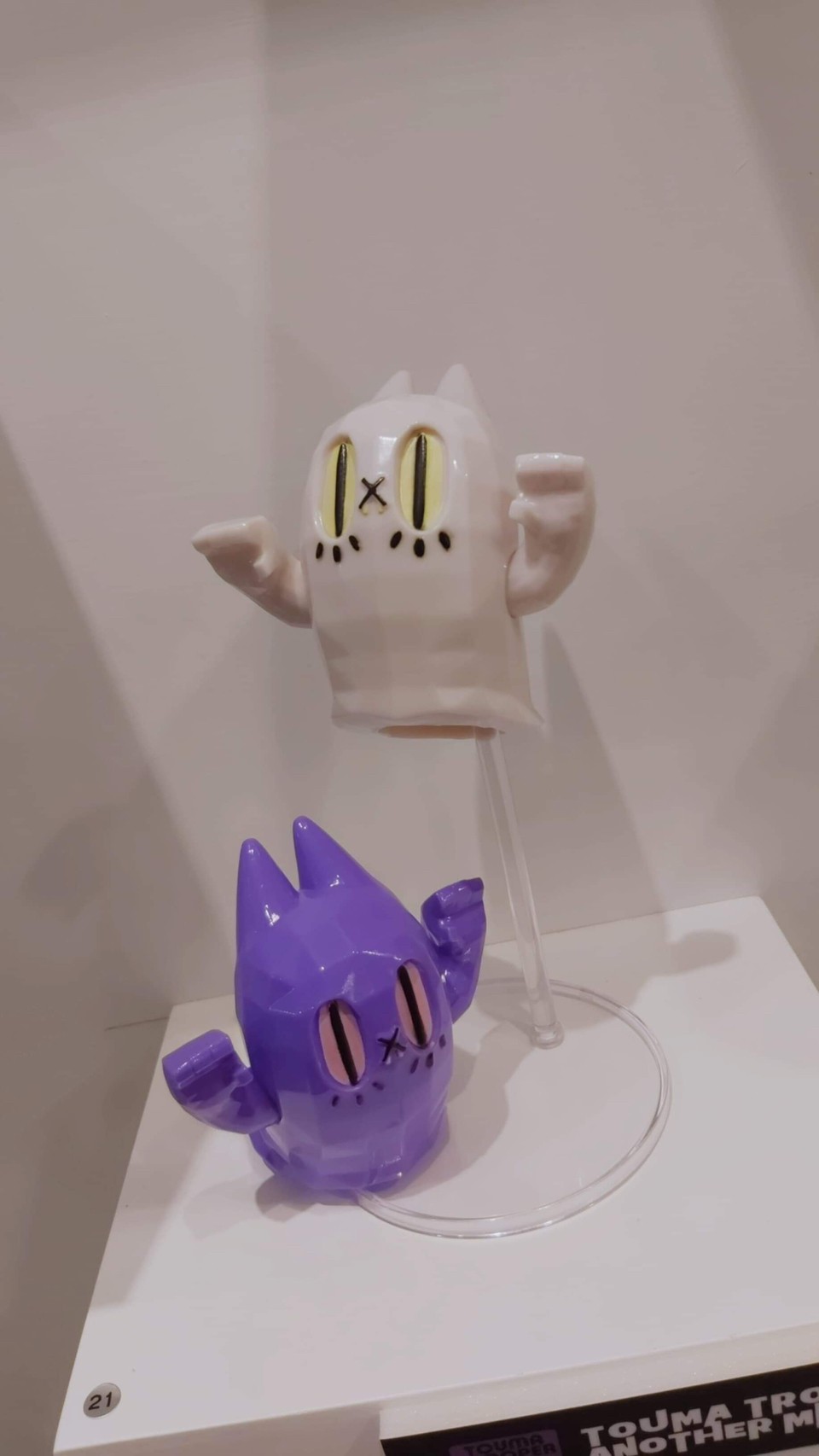 She had been dying to go to Taiwan, but due to the coronavirus, she was unable to go, and was very disappointed.
I will also try to negotiate to continue selling my works in Taiwan.
今月の4日まで開催されていました、PlayToysForeverさんの
TOUMA TROOPER ANOTHER MISSIONで販売していた作品に関してご報告がございます。
私の作品はcanvas絵とPINSのみ残って他は全て完売してしまったようですが、
他の作家さんの作品を引き続きPlayToysForeverさんにて継続販売をして頂けることになりました。
他の作家さんの作品も多少在庫が残っておりますので、是非ともご購入を検討して頂けたらと思います。
特に、私の娘の最初のソフビ作品でもある、BENをよろしくお願い致します!
彼女は台湾へ行きたくてしょうがなかったのですが、コロナウイルスの影響で行く事が出来ず、
本当に残念がっておりました。
また、引き続き台湾での私の作品を販売して頂けるように交渉しようとも思っております。