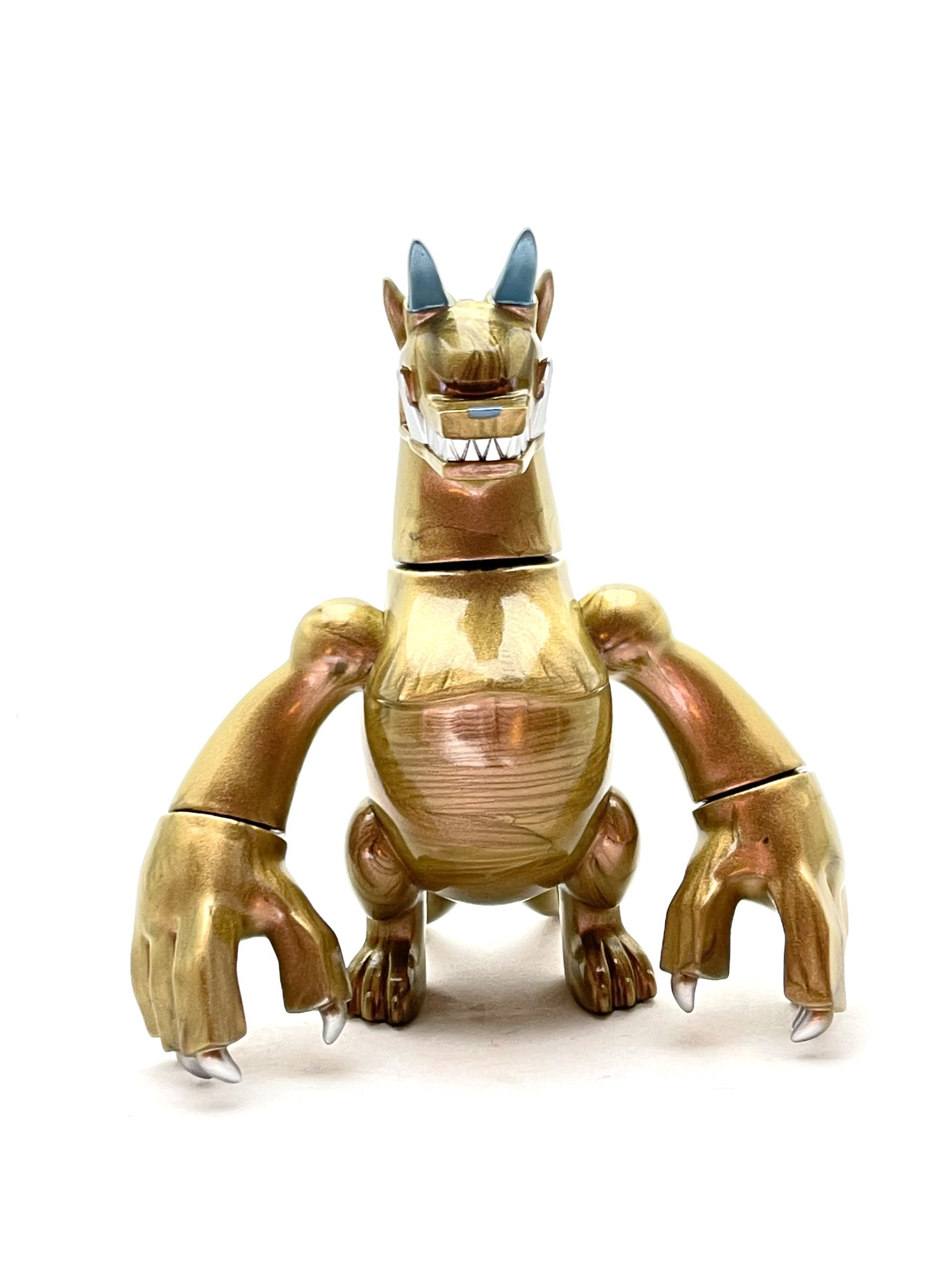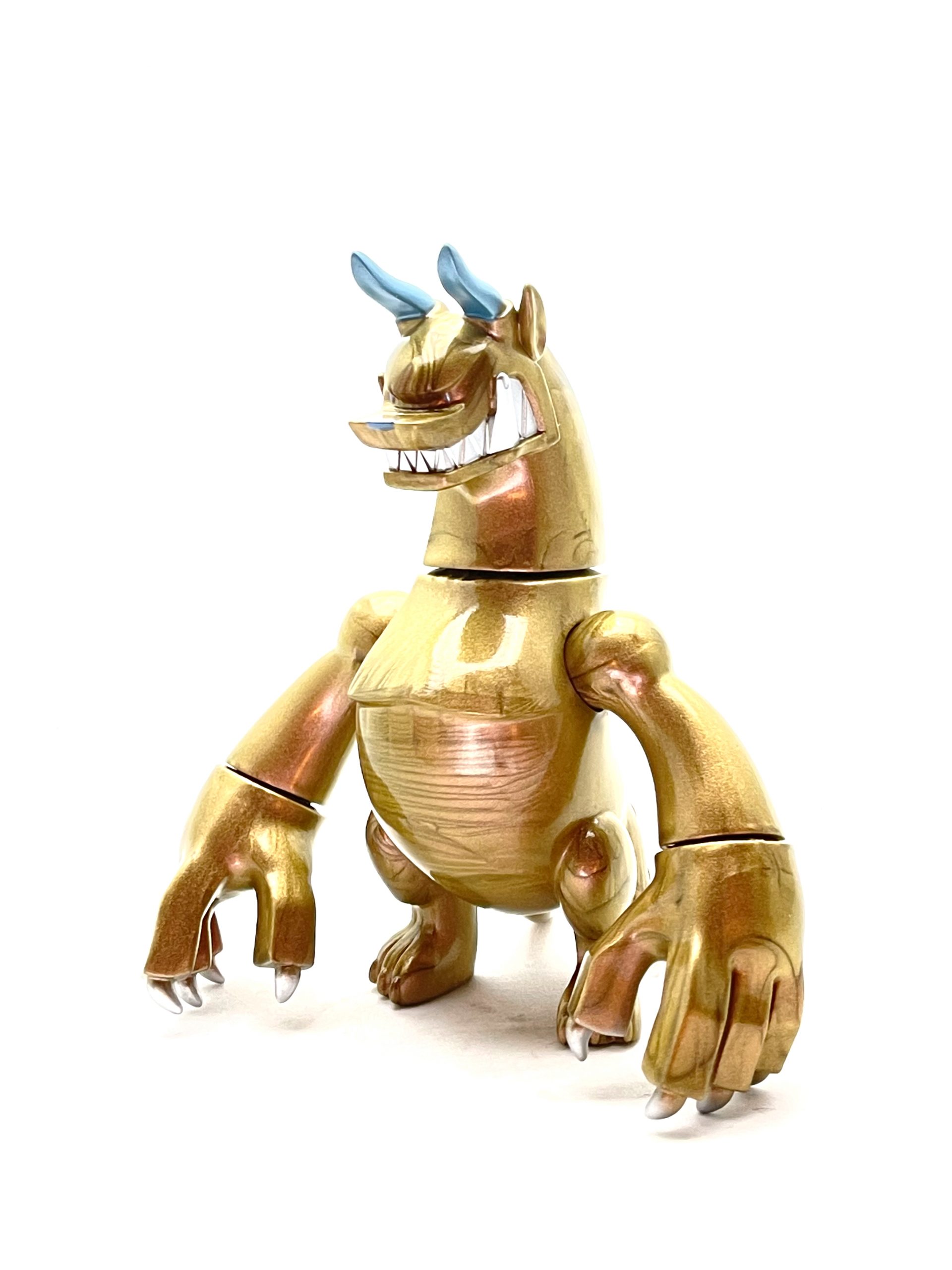 昔、SKUTTLEという亀のキャラクターを中野のOneup.さんと一緒にソフビで展開していた時期があります。
SKUTTLEの前に、ナックルベアの8インチのOneup.限定カラーというもので最初にお仕事をしたのですが、
その縁もあってSKUTTLEを展開することになりました。
その後、中々お仕事をご一緒するチャンスがありませんでしたが、
秋葉原の店舗に伺った際にHOUNDDRAGONSの売り方が勿体ないとOneup.さんに言われました。
お話ししているうちにOneup.限定カラーを作って販売してくれるという話になり、
このHOUNDDRAGONS Rose Quartz DRAGONが爆誕してしまいました。
このRose Quartz DRAGONの成型色はOneup.限定カラーとして、
過去に様々なソフビの成型色になってきたカラーです。
【English】
There was a time when I used to work with Oneup. in Nakano to develop a soft vinyl version of a turtle character called SKUTTLE.
Before SKUTTLE, I first worked with them on an 8-inch Knuckle Bear in a limited Oneup.
We decided to develop SKUTTLE. After that, we didn't have a chance to work together.
But when I visited the store in Akihabara, Oneup. told me that the way of selling HOUNDDRAGONS was too wasteful.
But when I visited Oneup. store in Akihabara, they told me that the way they sell HOUNDDRAGONS is not good enough.
And this HOUNDDRAGONS Rose Quartz DRAGON was born.
This Rose Quartz DRAGON color is a Oneup. limited edition color that has been used as a molding color for various soft vinyl figures in the past.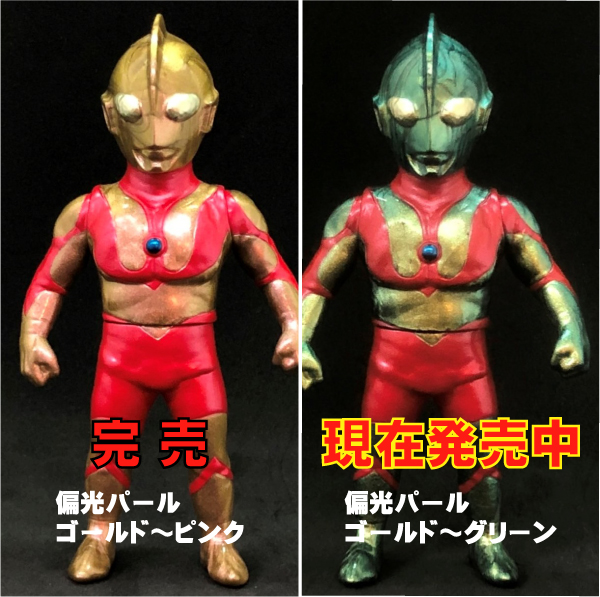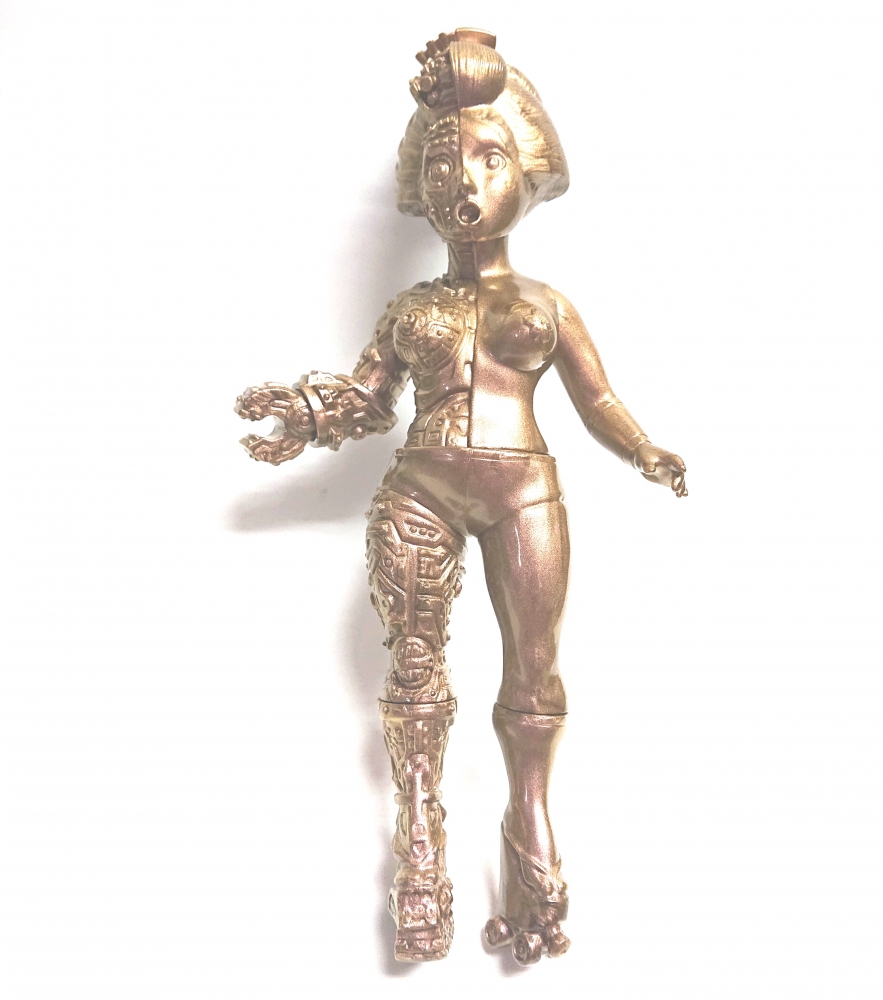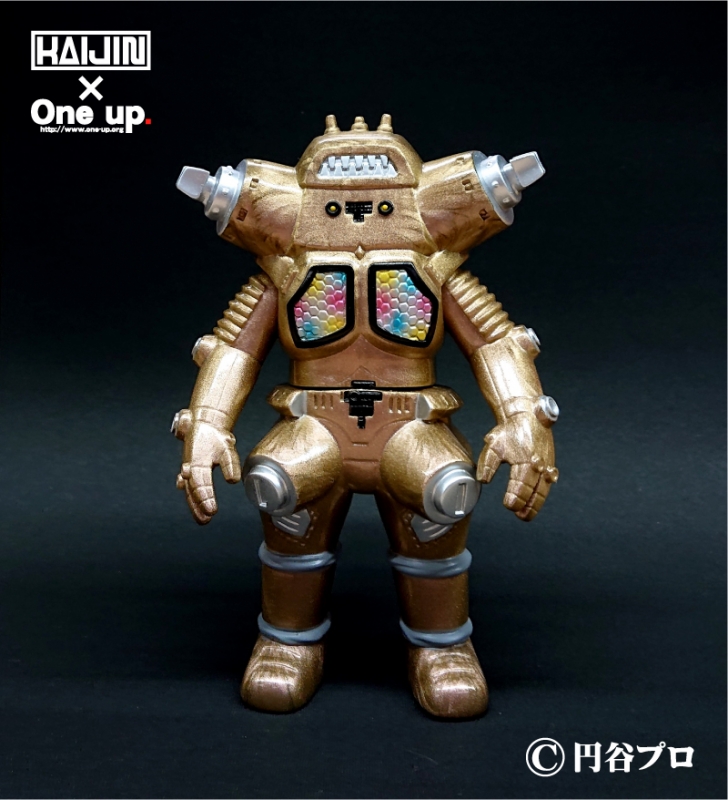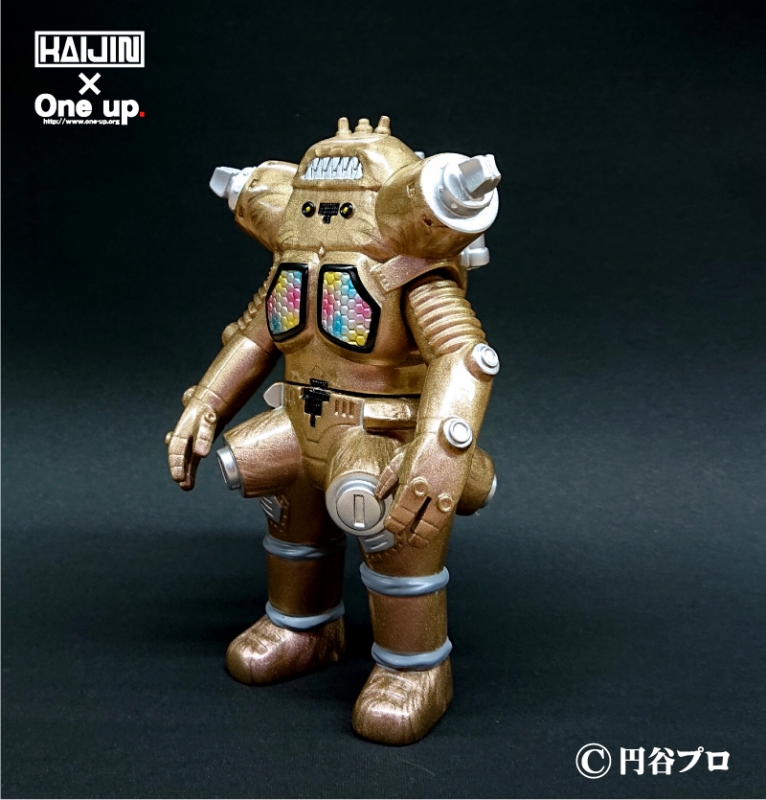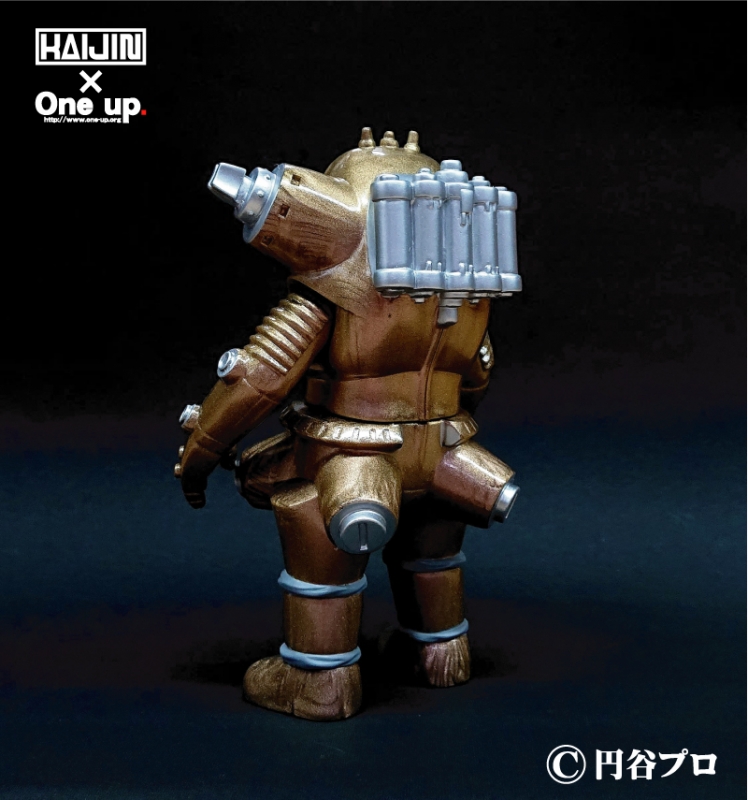 この成型色は、見る角度によってゴールドに見えたり、Metallicピンクのようにみえたりする特殊なものです。
This molding color is special in that it can look like gold or metallic pink depending on the angle of view.
KAIJIN君のこのtweetを見て見てください。
このようにゴールドだったり、ピンクだったりする特別なゾルで成型した格好良い
HOUNDDRAGONSが誕生しました。
こちらのROSE QUARTZ DRAGONは、TOUMART NET SHOPではなく、
国内の販売はOneup.さんのサイトにて販売という形になります。
特殊なゾルで、ゾルが高いというのと、私の工場から金型を移してOneup.さんの工場で生産したために、
(追加生産の予定はありません。)特別なHOUNDDRAGONSです。
【English】
As you can see, the HOUNDDRAGONS are made of a special sol that is gold or pink.
This ROSE QUARTZ DRAGON is not sold at TOUMART NET SHOP, but at Oneup.
Because it is a special sol, the sol is very expensive, and because the mold was transferred from my factory to Oneup.
There are no plans for additional production. This is a special HOUNDDRAGONS.
日本はOneup.さん
台湾はPlayToysForever さん
アメリカは3DRETRO さん
で販売致します。
爪は彩色マスクがないのですが、Oneup.さんの工場の方にスプレーで塗装をしてもらいました。
爪が塗られるとやっぱりビシっと決まりますね。
価格は現在調整中です。(初売りのHOUNDDRAGONSはかなりお安い値段に設定しておりました。
皆さんに手に取ってもらいたいためです。パーツ数などを見て頂けたら多分ソフビを
分かっている方なら安いとわかって頂けるとは思います。)
今回はゾルが高いということや、他の工場での生産などもあって少し値段が高くなっているかもしれませんが、
めちゃくちゃ格好良い色ですので、是非お手に取って自然光の下でぐりぐりと動かして格好良さを
堪能して頂けたらと思います。
HOUNDDRAGONSが生産されたということは、長女のBen The Ghost Catも生産されています。
そちらの紹介は明日のこのブログで行います。
※三色目として、クリアーブルーのHOUNDDRAGONSを販売しようとしておりましたが、
現在EMSでまだアメリカへ荷物を送ることができません。
このClearBlueはアメリカの3DRETRO限定カラーでしたので、
3DRETROさんを差し置いて先に日本で販売することはできないので、
販売はしばらく延期します。多分、このOneup.さんのカラーが先にリリースになると思います。
【English】
There are no color masks for the claws, but I asked Oneup.'s factory staff to spray paint them.
When the claws are painted, they look really sharp.
The price is currently under adjustment. (HOUNDDRAGONS at the first sale was set at a very low price.
The price is currently being adjusted. If you look at the number of parts, you'll see that it's cheap if you're familiar with soft vinyl.
The price may be a little higher this time due to the high cost of sol and the production at other factories, but
It's a really cool color, so please pick it up and move it around under the natural light to enjoy its coolness.
Now that HOUNDDRAGONS has been produced, my eldest daughter, Ben The Ghost Cat, has also been produced.
I will introduce that one in this blog tomorrow.
We were going to sell HOUNDDRAGONS in clear blue as the third color, but we can't send it to the U.S. by EMS yet.
The ClearBlue color was limited to 3DRETRO in the US, so we can't sell it in Japan without 3DRETRO.
We will postpone the sale for a while. I think that Oneup.'s color will be released first.