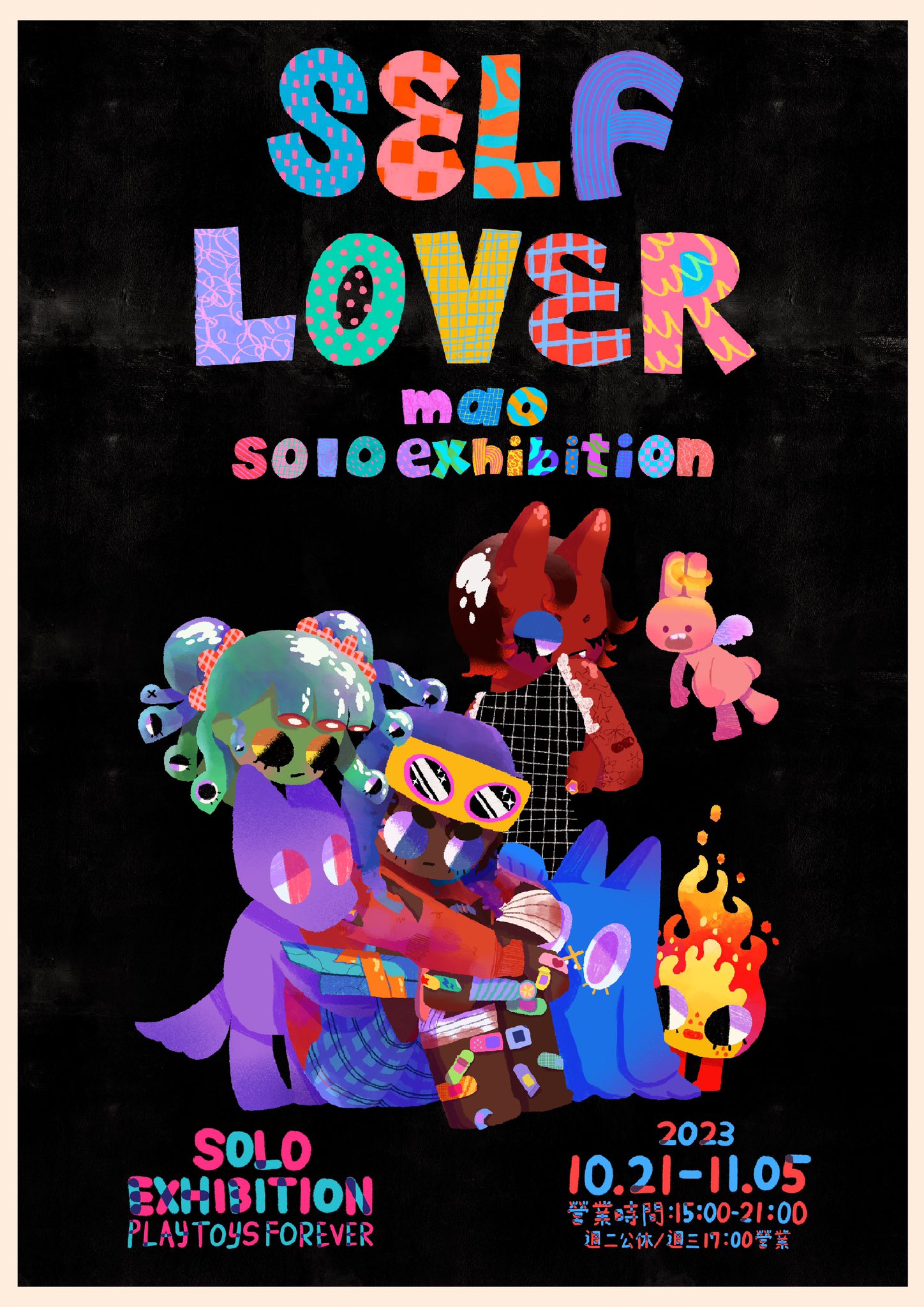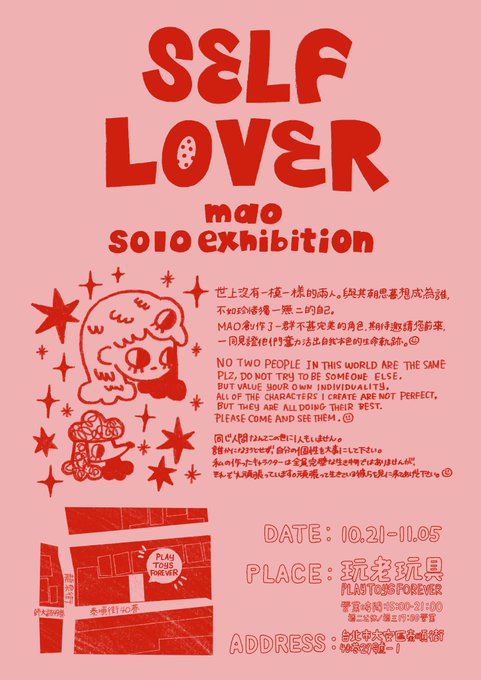 我沒有數過我有多少個學生,但我最喜歡的學生之一,我的大女兒,將在台灣舉辦個展。
我認為這是一項偉大的成就。自從她開始製作軟乙烯基以來已經三年了。
他和我一起參加了日本、台灣和美國的活動,並且正在獲得動力和力量。
我知道我在台北認識的女朋友很喜歡毛澤東的二維作品。
幸運的是,我能夠舉辦個展。
我不知道全部細節,但我已經和我的女朋友以及台灣人民進行了多次會面來準備。
如果您住在台灣,如果您能來拜訪我們,我們將不勝感激。
謝謝你!
I have not counted how many students I have, but one of my beloved students, my eldest daughter, is having a solo exhibition in Taiwan.
I think it is a great accomplishment. It has been three years since she started doing soft vinyl.
She has participated in events in Japan, Taiwan, and the U.S. with me, and has been gaining strength rapidly.
I knew that her girlfriend, an acquaintance of mine in Taipei, liked MAO's two-dimensional works very much.
We were lucky enough to be able to hold a solo exhibition.
I do not know the full details at all, but I have been meeting with her and people in Taiwan to make preparations.
Please, everyone who lives in Taiwan, I hope you can come and visit.
Thank you in advance!
私の何番目の弟子か数えていませんが、愛弟子の一人である長女が台湾で個展を開催します。
凄い快挙だと思います。 彼女がソフビをやり出して3年経ちました。
私と一緒に日本のイベントや台湾、アメリカのイベントに参加し、めきめきと力をつけてきていました。
台北の知人の彼女さんがMAOの平面作品をとても気に入ってくれたのは知っていました。
運よく、個展を開催できることになりました。
私は、全く全容を知りませんが、彼女と台湾の方とミーティングを重ね、準備をしています。
どうぞ台湾へお住まいの皆様、足を運んでいただけると幸いです。
宜しくお願い致します!
SELF LOVER mao solo exhibition
期間:2023年10月21日~11月05日
営業時間:15:00~21:00
週二公休/週三17:00営業
場所:PlayToysForever