本日、2020年11月20日、台北 華山1914にてTaipei Toy Festivalが開催されます。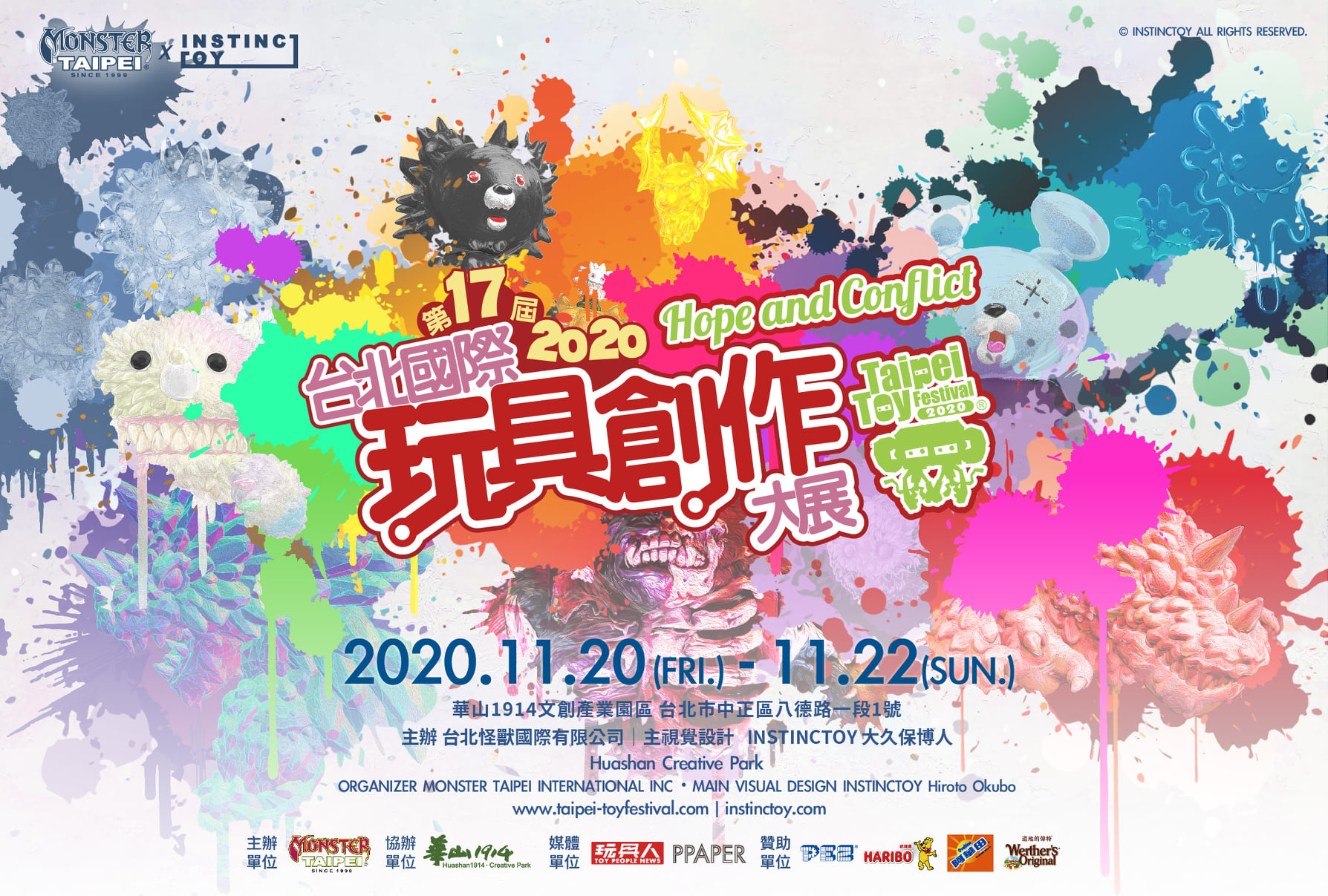 例年ですと、10月開催ですが、今年はコロナウイルスの影響もあり、1ヶ月延期されました。
In previous years, the event would be held in October, but this year it was postponed for a month due to the coronavirus.
私達のチームは、
TOUMA
電脳大工さん
谷口亮さん
HAKUROちゃん
Finger Suck Factory
mashking
TORRY君
MAO
というメンバーで台湾へ乗り込む予定でした。
残念ながらコロナウイルスの影響もあり、台湾の関係者のみでの開催という形になっております。
海外参加勢は入国後14日間隔離などもあり、現地入りする方はいらっしゃらないかと思います。
We were planning to go to Taiwan with the following members.
Unfortunately, due to the effects of the coronavirus, the event has been held only for people in Taiwan.
I don't think any of the overseas participants will be able to go to Taiwan because of the quarantine for 14 days after entering the country.
こちらのFacebookのチームページで詳細の発表をおこなっておりますので、どうぞご覧いただければと思います。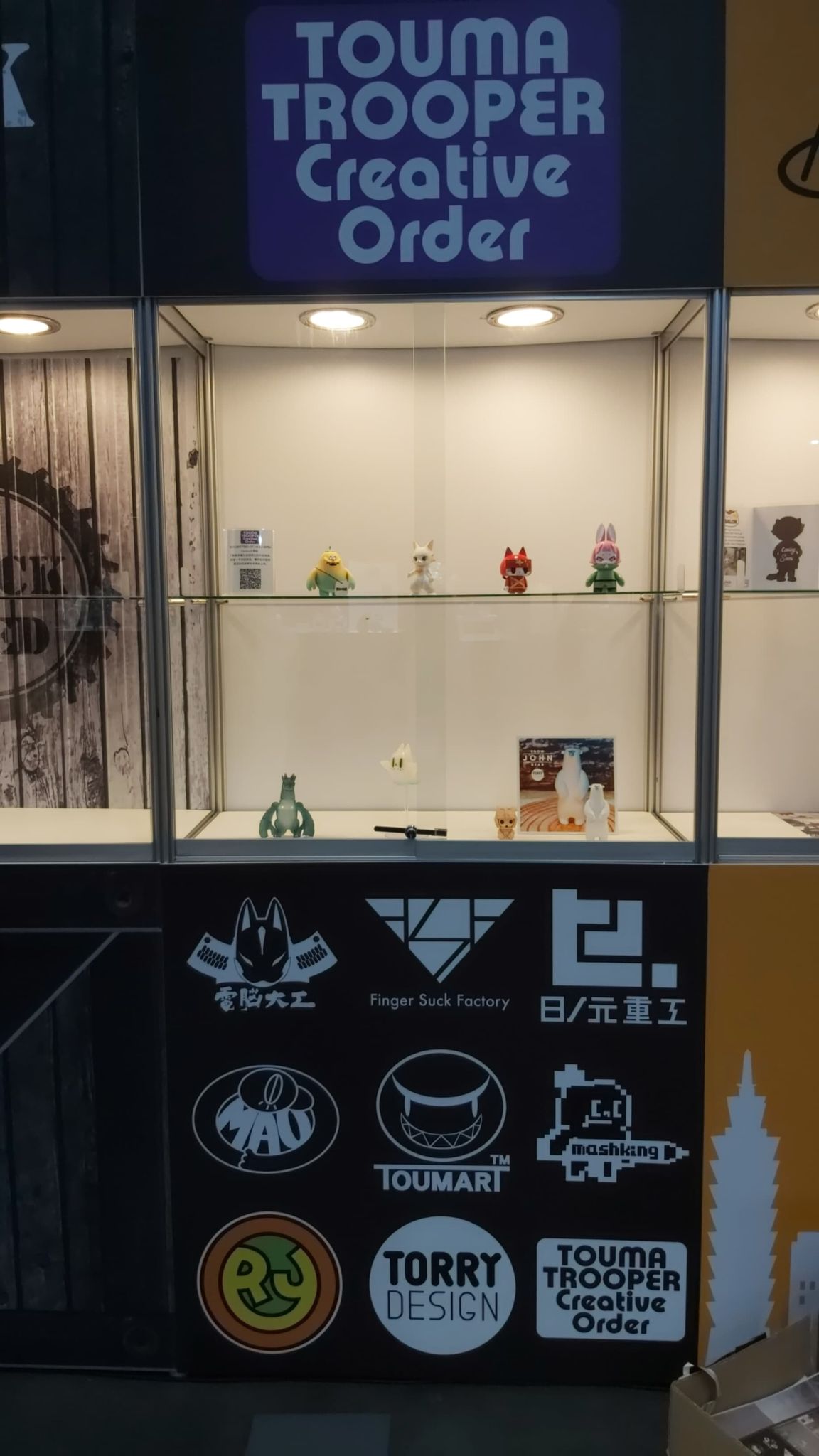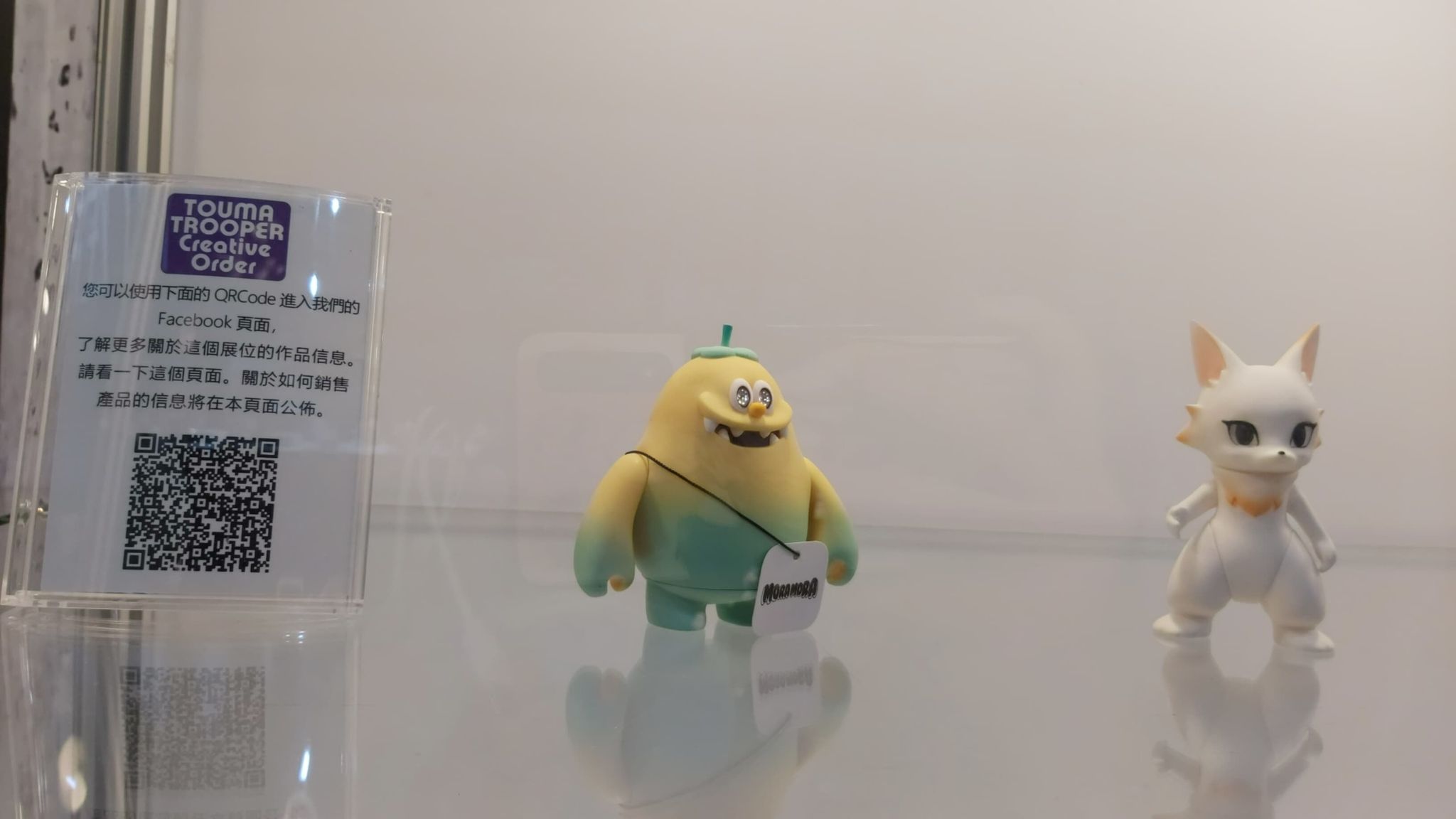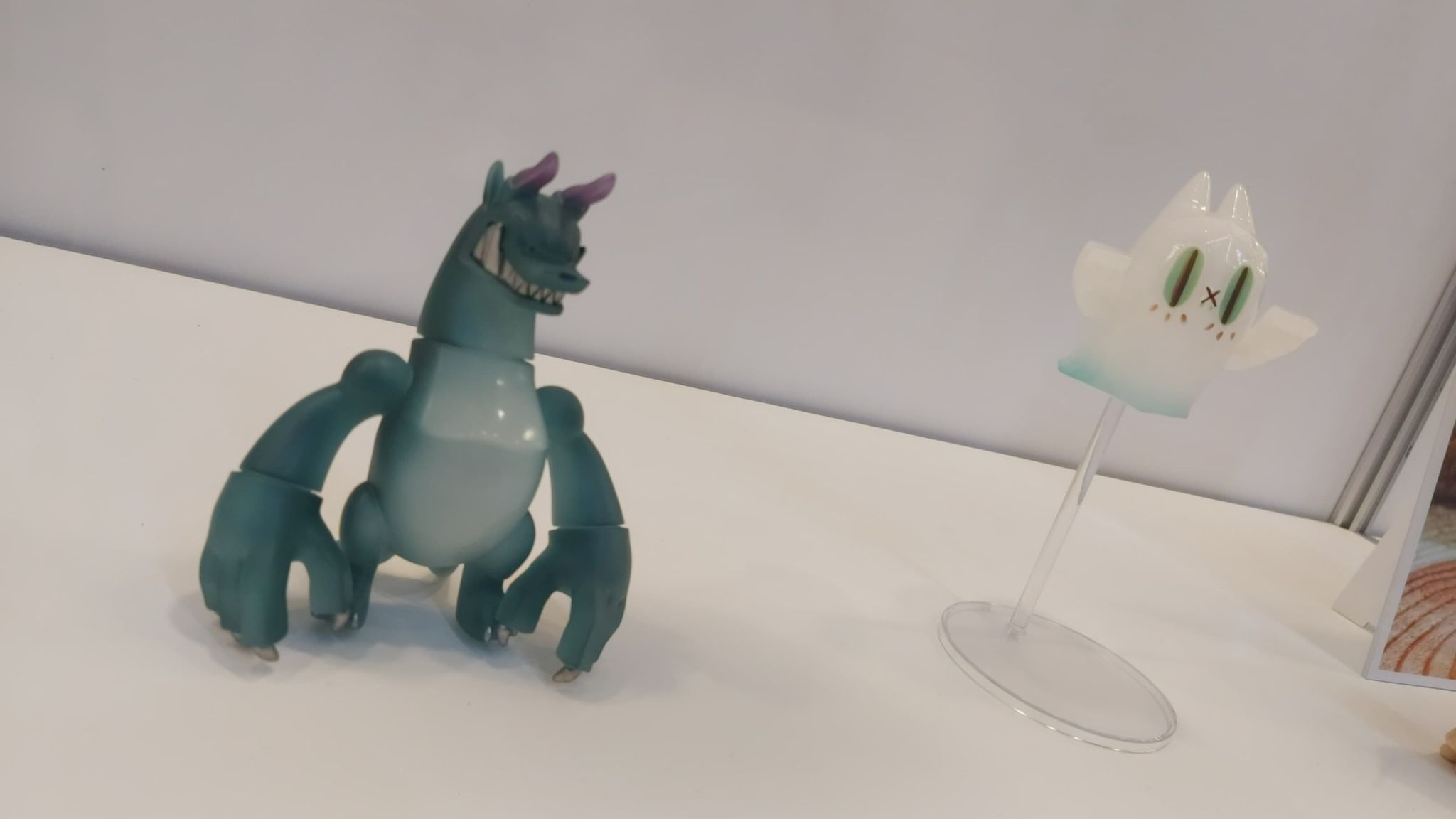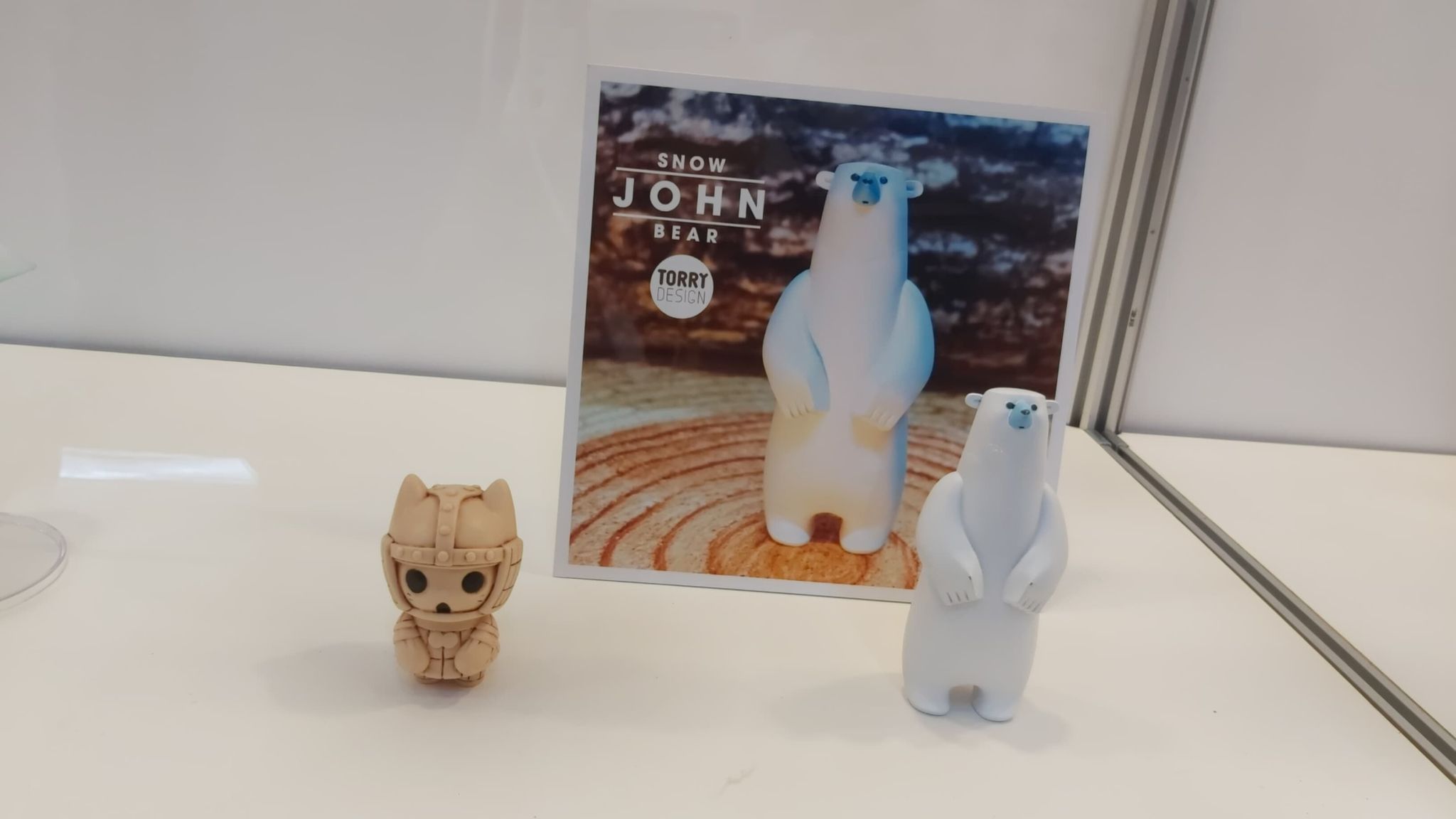 ■TOUMA
HP
■DENNO_DAIKU
twitter
■Ryo Taniguchi
FaceBook
Original character "Nunuko Biyori"
FaceBook
■HAKURO
Twitter
■Finger Suck Factory
HP
■mashking
Instagram
■TORRY
Instagram
■MAO
Instagram