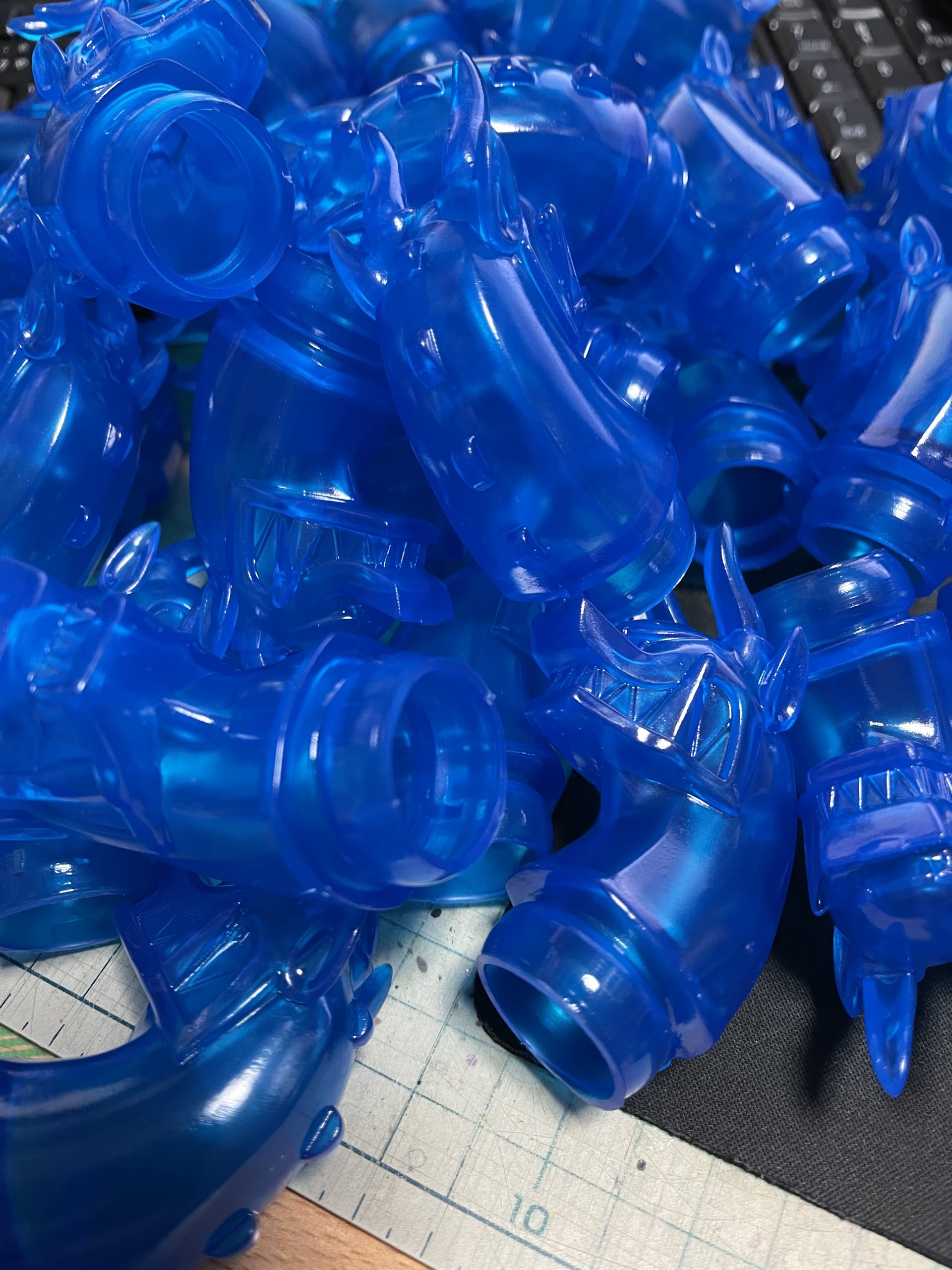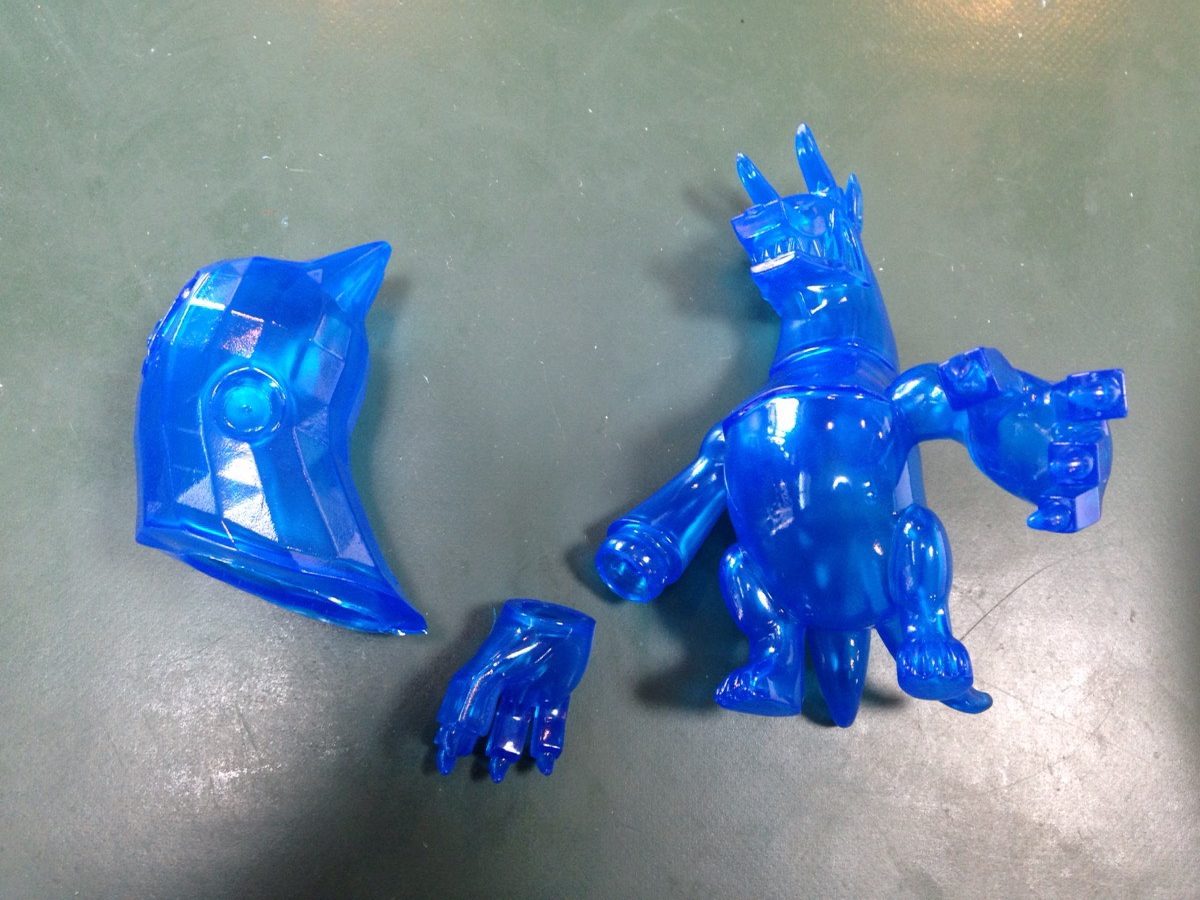 (工房さんで仮組して頂いた写真)
ClearBlueのHOUNDDRAGONSの成型が終わり、私がバリ取り、穴あけ、組み立て、塗装を行っております。
このClearBlueのHOUNDDRAGONSはアメリカの店舗限定になります。
日本でも少量のみ販売を行う予定です。
日本以外の方は、アメリカのショップにてご購入をお願い致します。
既に予約をしたいとの有難いお申し出を頂いておりますが、現在日本での販売数はとても少ないので、
抽選販売にしようと思っています。
余りにも申し込みが多い場合は増産を検討をする可能性もあります。
このClearBlueの成型はいつもお願いしている工場ではなく(とても忙しい状況で)
通常対応してもらえないところを特別に成型してもらった別の工房さんなので
そちらも大変お忙しいので、増産ができるのかはわかりませんが、
時間がかかってもよいのであれば増産を検討しようと思っています。
ClearBlue's HOUNDDRAGONS are finished molding and I am deburring, drilling, assembling and painting them.
These ClearBlue HOUNDDRAGONS are only available in US stores.
I plan to sell them in Japan as well.
If you are not in Japan, please purchase at the store in USA.
We have already received some very kind offers from people who want to reserve them, but the number of sales in Japan is very small, so we will not be able to sell them in Japan.
I'm thinking of selling them by lottery.
If there are too many applications, we may consider increasing production.
The molding of this ClearBlue is not always done at the factory I'm asking for (under very busy circumstances).
It's a different workshop that specially molded the parts that you wouldn't normally deal with.
I don't know if we will be able to increase production, because you are also very busy.
If it is worth the time, I will consider increasing production.