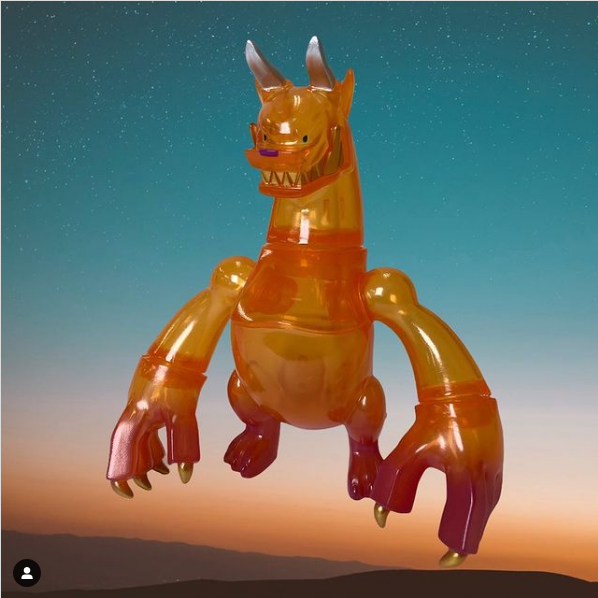 2021年7月5日(月曜日)21:00よりT-BASEさんにて限定カラー販売開始されます。
日本国内はもちろん、海外への発送も可能です。
このカラーが気に入ったら是非とも購入をお願い致します!
クリアーオレンジに足と腕の先端がメタリックワインレッドでグラデーション塗装されて
炎をイメージしたバージョンです。
通常私は歯などは銀色で塗装しますが、今回はゴールドで塗装をしてみました。
Limited colors will be available at T-BASE from Monday, July 5, 2021 at 21:00.
We are able to ship within Japan and overseas as well.
If you like this color, by all means, go ahead and buy one!
It's a clear orange with the tips of the legs and arms painted in a metallic wine red gradient.
This version has an image of flames.
Normally I would paint the teeth and other parts in silver, but this time I painted them in gold.